News
Events
ECSM team invites representatives of public bodies, private organizations and academia to join ENISA and DG CONNECT in European Cyber Security Month kick-off conference.
Security and privacy certifications have been identified as one of the most effective means to increase the level of trust in cloud services and stimulate their adoption. Based on this assumption, it was critical to focus on the appropriate standards and their interoperability. Therefore, a number of efforts have started in Europe, mainly led by the European Commission, in collaboration with ENISA and the Cloud Standards Coordination ETSI effort, as well as in the USA and other regions of the world.
Cloud Success Stories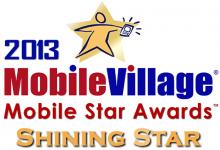 The decision to invest in a mobile cloud solution is inevitably a financial one, but any improvement in efficiency or cost effectiveness is ultimately due to the behaviour of the employees using it. For those individuals an improvement in efficiency is also an improvement to the quality of their working life. We hear so much about the benefits of mobile and cloud technology, but without practical, real-world examples it's often hard to really understand them.
About the CloudWATCH LinkedIn Group

The CloudWATCH project is being funded by the European Commission to evaluate competing cloud policies, standard profiles and services, working with providers and users to understand which standards should be adopted for which purpose. The ultimate goal is to CloudWATCH will accelerate and increase the use of cloud computing across the public and private sectors in Europe and educate SMEs how to choose the right service provider to take account of privacy and service level concerns as opposed to price only.

CloudWATCH - Who is involved