News
Events
The connected digital economy is getting increasingly complicated.
This CloudWATCH workshop provides user experience on standards-based interoperability, meeting increasing customer needs for freedom of choic
Cloud Success Stories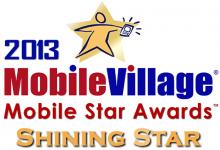 The decision to invest in a mobile cloud solution is inevitably a financial one, but any improvement in efficiency or cost effectiveness is ultimately due to the behaviour of the employees using it. For those individuals an improvement in efficiency is also an improvement to the quality of their working life. We hear so much about the benefits of mobile and cloud technology, but without practical, real-world examples it's often hard to really understand them.

Starred is a recent start-up with a new take on an old problem: how does a business find out what its clients are thinking? The service that it...

Danish-founded SME, Nova Learning, provides online training and e-courses for Cisco, Comptia and Microsoft products in 18 languages.
About the CloudWATCH LinkedIn Group

The CloudWATCH project is being funded by the European Commission to evaluate competing cloud policies, standard profiles and services, working with providers and users to understand which standards should be adopted for which purpose. The ultimate goal is to CloudWATCH will accelerate and increase the use of cloud computing across the public and private sectors in Europe and educate SMEs how to choose the right service provider to take account of privacy and service level concerns as opposed to price only.

CloudWATCH - Who is involved