Broker@Cloud – Establishing continuous quality assurance and optimisation in future enterprise cloud service brokers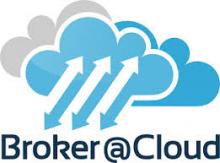 Focus: Develop a framework that equips cloud service intermediaries with advanced methods and mechanisms for continuous quality assurance and optimisation of software-based cloud services. The framework will enable enterprise cloud service brokers to monitor the obligations of providers towards consumers, as well as to detect opportunities for optimising service consumption.
Coordinator: SINTEF, Norway
Partnership: CAS Software, Germany; Institute of Communication and Computer Systems, Greece; SAP, Germany; South-East European Research Centre, Greece; SingularLogic, Greece; University of Sheffield, UK
Case studies: Two different enterprise cloud service delivery platforms, CAS Open and SingularLogic Galaxy, act as pilots for the validation of the Broker@Cloud framework integration.
Impact: Broker@Cloud is expected to bring significant value to the enterprise cloud software industry and redefine roles and opportunities in this emerging sector.
Funding: European Commission, DG Connect, 7th Framework Programme - FP7 ICT Call 8.
Position Paper: http://www.cloudwatchhub.eu/concertation-position-papers/brokercloud-enabling-continuous-quality-assurance-and-optimization
Website: www.broker-cloud.eu