Cloud Service Level Agreement Standardisation Guidelines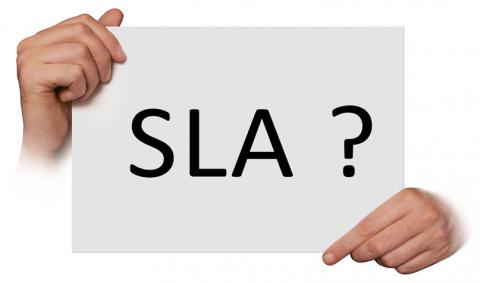 Cloud computing allows individuals, businesses and the public sector to store their data and carry out data processing in remote data centres, saving on average 10-20%. A Service Level Agreements (SLA) is a part of a service contract that defines the technical and legal aspects of the service offered. This is key for anyone adopting the cloud.
However, uncertainty over SLAs are a barrier for end-users in adopting the cloud due to a lack of clarity, standard frameworks, vocabularies, terminologies and metrics, and so forth. These challenges make it harder for cloud customers to manage their respective SLA life cycles and represent a barrier to the wider uptake of cloud computing services. Small businesses are often hit the hardest as they have limited resources to invest in interpreting the nuances contained within terms of cloud services.
These guidelines were published by the European Commission to help business users save money and get the most out of cloud computing services. The guidelines have been developed by a Cloud Select Industry Group as part of the Commission's European Cloud Strategy to increase trust in these services. Contributors to the guidelines include Arthur's Legal, ATOS, Cloud Security Alliance, ENISA, IBM, Microsoft and SAP, Telecom Italia, (complete member list here).
The guidelines will help professional cloud users ensure essential elements are included in plain language in contracts they make with cloud providers. Relevant items include:
The availability and reliability of the cloud service,
The quality of support services they will receive from their cloud provider
Security levels
How to better manage the data they keep in the cloud.
Download Cloud Service Level Agreement Standardisation Guidelines.