CloudSpaces – Open service platform for the next-generation of personal clouds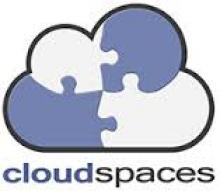 Focus: Advocating a paradigm shift from application-centric to user-centric models where users take control of their information. CloudSpaces will devise an open service platform providing privacy-aware data sharing as well as interoperability mechanisms among heterogeneous cloud providers.
Coordinator: Universitat Rovira I Virgili, Spain
Partnership: Ecole Polytechnique Federale de Lausanne, Switzerland; Canonical Ltd, UK; eyeOS, Spain; Tissat S.A., Spain
Impact: Contributing to three open source projects with very large communities: Ubuntu One Personal Cloud, eyeOS, Personal Desktop and OpenStack Cloud Middleware. Cloud providers will benefit from OpenStack Swift novel Personal Cloud services facilitating the emergence of European interoperable clouds. End users and companies will have increased trust in cloud-based applications and storage. Software solution providers and SMEs will be able to build innovative services.
Funding: European Commission, DG CNECT, Software & Services, Cloud, 7th Framework Programme, FP7-ICT Call 8.
Position Paper: http://www.cloudwatchhub.eu/concertation-position-papers/cloudspaces-application-centric-person-centric-models
Website: http://cloudspaces.eu