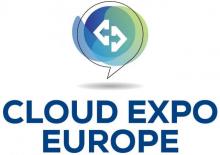 Event Date:
Tuesday, 12 April, 2016 - 09:00
"... and Bob's your uncle" - Navigating the sea of Cloud offerings form business opportunities, is the title of talk that Michel Drescher, Oxford University, will be giving at CloudExpo Europe, 12-13 April in London.
If one thing is clear, then it is the widespread adoption of Cloud Computing in all its aspects and variants. However, with a thousand flowers are blooming it becomes increasingly difficult to find the flowers matching your individual needs. The CloudWATCH project and its successor (naturally called CloudWATCH 2) has developed a methodology, and a supplementing online service that allow any user to easily and quickly find Cloud projects and activities, providers, technology providers, and service consumers with a similar cloud characteristic profile for matchmaking and business opportunities.
"The Cloud. Everything is possible" is the theme of this year's Expo at London's ExCel, one of the top cloud events in the 
annual calendar.