ClouT – Cloud of Things for empowering the citizen clout in smart cities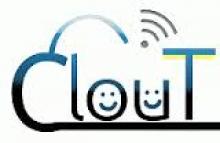 Focus: ClouT is a European-Japanese initiative aimed at leveraging cloud computing as an enabler that bridges the Internet of Things with the Internet of People via the Internet of Services. It focuses on establishing an efficient communication and collaborative platform that leverages all information sources that make cities smarter and better placed to tackle emergency challenges like efficient energy management, economic growth and development.
Coordinators: CEA-LETI, France for Europe and NTT East for Japan
Partnership: Engineering, Italy; University of Cantabria, Spain; ST Microelectronics, Italy; Ayuntamiento de Santander, Spain; Municipality of Genoa, Italy; NTT East, Japan; NTT R&D, Japan; Keio University, Japan; Panasonic System Solution, Japan; National Institute of Informatics, Japan
Impact: Creating a long-lasting synergy between Europe and Japan for smart city initiatives between Europe and Japan. New market opportunities for device manufacturers, telecom operators, service providers and application integrators. Improving citizen interaction with city services and making open data available to all citizens. Enhancing public transportation participatory sensing, safety and disaster management, care for the elderly.
Funding: European Commission, DG CNECT, Software & Services, Cloud, 7th Framework Programme, FP7-ICT Call 10.
Position Paper: http://www.cloudwatchhub.eu/concertation-position-papers/clout-cloud-things-empowering-citizen-clout-smart-cities
Website: http://clout-project.eu