COMPOSE - a journey from the Internet of Things to the Internet of Services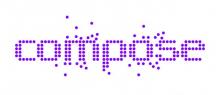 Focus Area: The COMPOSE project aims at enabling new services that can seamlessly integrate real and virtual worlds through the convergence of the Internet of Services with the Internet of Things. COMPOSE will achieve this through the provisioning of an open and scalable marketplace infrastructure, in which smart objects are associated to services that can be combined, managed, and integrated in a standardised way to easily and quickly build innovative applications.
The COMPOSE project is expected to give birth to a new business ecosystem, building on the convergence of the Internet of Services with the Internet of Things and the Internet of Content. The COMPOSE marketplace will allow SMEs and innovators to introduce new Internet of Things-enabled services and applications to the market in a short time and with limited upfront investment. At the same time, COMPOSE will allow major European players in the information and communication industry, particularly cloud service providers and telecommunications companies, to reposition themselves within new Internet of Things-enabled value chains.
Relevance to the EC Cloud Computing Strategy
COMPOSE delivers an abstraction layer on top of hardware delivering data. Objects, i.e., devices providing data for applications, are turned into services offering standardised interfaces. The standardisation of these service interfaces ensures their interoperability.
On top of standardised APIs, COMPOSE will develop a marketplace for services. This lowers the hurdle for SMEs and software developers to advertise and distribute its own software products significantly. Additionally, various types of information collected in the market offer small-sized enterprises an option to conduct easy market analyses that give an overview on the data sources and services requested by potential users. This will also help to find, explore, and serve new riche markets, which are of particular importance to SMEs.
In fact, standardisation will also ease the penetration of new markets by relying on features offered by the marketplace developed in COMPOSE: new business models can be explored, new types of resources can be offered, and due to the compatibility of different COMPOSE markets, completely new market infrastructures become possible.
Through the integration of security mechanisms into the overall COMPOSE architecture and thus into the market as well as into devices, COMPOSE will provide essential, business-critical security properties. COMPOSE will deploy functionalities beyond those based on manual, human inspection. To improve trust in the marketplace, all services or applications offered will be subject to an automated security analysis. Services that do not comply with the security requirements of a platform or of a user will be rejected or restricted in functionalities.
Relevant standards for interoperability and Portability
A major goal of the COMPOSE project is to promote its findings within specific standard bodies. COMPOSE partners have a successful track record of initiating and participating in standard committees in different standard organisations, thus being versed in the complete lifecycle procedure of a standard. In addition, partners are well aware of relevant standard activities within different organisations. COMPOSE views standardisation activities as an important means for helping to foster a community around the COMPOSE platform and technologies. Enclosed are some potential areas for standardization:
APIs for discovering and accessing, sensors and actuators
APIs for registering and searching for services with brokers
Declarative approaches to creating distributed processing graphs (with some inspiration from Yahoo Pipes)
P2P for event and real-time media streams across security boundaries like consumer NATs (Web RTC ++)
Data models for various kinds of events identified by COMPOSE (with the serialization as JSON or XML)
COMPOSE has identified possibly relevant standardisation activities: ERCIM (W3C), NGN-M, TMF, ETSI, WS-Distributed Management (OASIS) and ACF.
Position Paper: http://www.cloudwatchhub.eu/concertation-position-papers/composecollaborative-open-market-place-objects-your-service
Robert Kleinfeld, Fraunhofer FOKUS