Concertation Meeting Welcome Letter, 12-13 March, DG Connect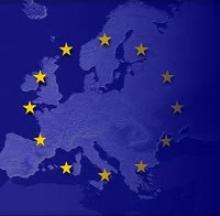 It is our pleasure to welcome you to this Concertation Meeting, Towards an interoperable European Ecosystem of Services, 12-13 March 2014, hosted by the Software & Services, Cloud Computing, DG Connect.
In recent years, competitive calls have brought wide coverage of cloud computing related topics to the European research and development landscape. Funded initiatives focus on technologies specific to the networked, distributed dimension of software and access to services and data, including long-term research and emphasis on enabling software developers in Europe to easily create interoperable services based on open standards. Ensuring open source creates value in new strategic ways is another important goal. More recent initiatives give priority to heterogeneous clouds and the Internet of Things, networking, reliability, agile software prototyping, big data and better quality of service of user experience.
This timely meeting takes stock of the latest activities of all active projects of Unit E2 (including projects funded under Calls 5, 8 & 10, CIP as well as EU-Japan representation), including selected success stories to  present and discuss new ideas. This dynamic and interactive event features break-out sessions, lightning talks and flash presentations serving as a spring board for discussions on cross-cutting themes and challenges not yet addressed. The sharing of best practices on standards, interoperability and portability will be complemented by external insights as part of the drive towards an interoperable and trusted ecosystem of services in Europe.
The opening talk from Ken Ducatel, Head of Software & Services, Cloud Computing, will focus on the European Cloud Strategy. On the second day, Francisco Medeiros, Deputy Head of Unit, presents H2020 LEIT ICT Funding Opportunities – ICT 7: Advanced cloud infrastructures and services and ICT 9: Tools and methods for software development, highlighting fundamental changes from FP7 to H2020 and the new prospects this brings for potential proposers.
The Concertation Meeting in numbers:
Over 90 participants
47 projects -20 projects from Call 8, 16 projects - Call 10, 6 CIP projects & 1 on-going project Call 5
4 European R&D Success Stories from Call 5
39 position papers covering relevance to the EC Cloud Strategy, relevant standards for interoperability and portability and plans for sustainability and business models
8 demos from Call 8 projects.
We would like to thank the European Commission for hosting the workshop and all project participants for their active contributions and look forward to the first of three interactive Concertation Meetings.
Organised by the CloudWATCH project consortium
Stay tuned for updates here on our hub:  www.cloudwatchhub.eu , info@cloudwatchhub.eu, @CloudWatchhub