CELAR: Automatic, Multi-Grained Elasticity-Provisioning for the Cloud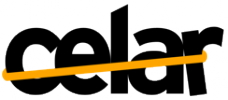 Topics recommended for the 2016-2017 Work Programme:
In CELAR, various interesting topics which appear to have significant impact along with interesting research challenges have been identified:
Complex cloud-enabled multi-module systems present performance degradations, which cannot be easily identified and attributed to specific parts. Automated application profiling to allow bottleneck detection of specific modules, metrics of interest, etc, would be interesting.
When quick and specific identification and healing is required, things become more interesting and challenging. Healing actions should focus not only on infrastructural changes, but they should consider application specific configuration changes.
Towards generic applicability, the automation and abstraction of the procedure of application topology and elasticity actions definition in order to support a wider range of cloud applications is required. These procedures need to be as application agnostic as possible.
The aforementioned topics can contribute to the vision of Software Defined Everything [1] (data-centres, storage, network, etc.), by enabling the programmatic definition of resource elements, their interaction and their management rules.
Projects major results:
CELAR will offer a fully automated fine grained elasticity mechanism that can be utilised by cloud applications to adjust their resources according to user-defined policies when resource needs change. CELAR consists of tools for describing the application structure using TOSCA semantics (c-Eclipse [2]), real time monitoring application performance (JCatascopia [3] and MELA [4]) and a decision making module consisting of an elasticity controller [5] and a definition language [6]. These modules are integrated following an approach described in [7] and they provide the CELAR elasticity platform. The platform is integrated with SlipStream [8], a tool that automates deployment and materialises elasticity commands into two different cloud platforms, namely the okeanos [9] and Flexiant's FCO [10] using open-sourced cloud interoperability libraries such as libclouds and jcloud. All the aforementioned are open-sourced [11] and offered as an easy to install packages through CELAR's repository. Two applications that will utilise CELAR's outcomes are currently being under development from PlayGen [12] and the Cancer Research UK Manchester Institute [13].
Potential exploitation strategy:
CELAR will offer its results as an open-source package that can be downloaded and utilised. An active community that will consist of both users that utilise CELAR to manage their applications and developers that enhance the already existing code is required, so that there will be a critical mass that will make the software sustainable and self-evolving. Moreover, participating IaaS cloud providers can utilize the knowledge gained during the course of the project in order to configure deploy and offer, for instance, IaaS elasticity as a service (through GRNET's okeanos and Flexiant's FCO platforms). Software companies that build and deploy cloud applications with varying resource needs such as Playgen can utilise CELAR to offer highly elastic PaaS applications that can be deployed on top of any cloud, since CELAR has connectors for most popular cloud APIs.
An update since the last Concertation meeting (March 2014):
We have identified the relevant target markets that could utilise the CELAR offering. We have published several highly-detailed blogs [14] on the CELAR project results and we have utilized social media channels to share project activity with relevant audiences. We had actively participated at several events, including CloudScape IV, GeNeDiS and FIA where we presented on the CELAR solution. The following collaboration and clustering activities are taking place:
CELAR is considered for utilisation in the cloud platform developed in the GR-funded Modissense [15] project to handle unpredictable workload spikes.
JCatascopia [3] is currently modified and will be incorporated in the PaaSport project [16].
COMOT [5] is exploited together with Pacific Controls Lab to creating elastic machine-to-machine applications and with the Faculty of Electrical Engineering of Zagreb, Croatia for "elasticising" a SaaS cloud application used in Croatian market.
Along with APICe research laboratory of University of Bologna we are exploiting rSYBL [6] for coordination based elasticity control mechanisms.
Together with ISA research group of University of Seville, we are exploiting rSYBL [7] and MELA [4] for SLA management through elasticity.
Links and references:
[1] http://www.wired.com/2013/05/are-you-ready-for-software-defined-everything/
[2] "c-Eclipse: An Open-Source Management Framework for Cloud Applications", C. Sofokleous and N. Loulloudes and D. Trihinas and G. Pallis and M. Dikaiakos, (EuroPar 2014), Porto, Portugal 2014.
[3] "JCatascopia: Monitoring Elastically Adaptive Applications in the Cloud", D. Trihinas and G. Pallis and M. D. Dikaiakos, "14th IEEE/ACM International Symposium on Cluster, Cloud and Grid Computing" (CCGRID 2014), Chicago, IL, USA 2014.
[4] "MELA: Monitoring and Analyzing Elasticity of Cloud Services ", D. Moldovan, G. Copil, H. Truong, S. Dustdar, " 5'th International Conference on Cloud Computing (CloudCom)", Bristol, UK, 2-5 December, 2013.
[5] H. Truong, S. Dustdar, G. Copil, A. Gambi, W. Hummer, Duc-Hung Le, D. Moldovan, "CoMoT - A Platform-as-a-Service for Elasticity in the Cloud", IEEE International Workshop on the Future of PaaS. Colocated with IC2E, Boston, Massachusetts, USA, 10-14 March 2014.
[6] G. Copil, D. Moldovan, H. Truong, S. Dustdar, "SYBL: an Extensible Language for Controlling Elasticity in Cloud Applications", 13th IEEE/ACM International Symposium on Cluster, Cloud and Grid Computing (CCGrid), May 14-16, 2013, Delft, the Netherlands.
[7] Tsoumakos, D., Konstantinou, I., Boumpouka, C., Sioutas, S., & Koziris, N. (2013, May). Automated, Elastic Resource Provisioning for NoSQL Clusters Using TIRAMOLA. In Cluster, Cloud and Grid Computing (CCGrid), 2013 13th IEEE/ACM International Symposium on (pp. 34-41). IEEE.
[8] http://sixsq.com/products/slipstream.html
[9] Koukis, V., Venetsanopoulos, C., & Koziris, N. (2013). ∼ okeanos: Building a Cloud, Cluster by Cluster. IEEE internet computing, 17(3), 67-71.
[10] http://www.flexiant.com/flexiant-cloud-orchestrator/
[11] https://github.com/CELAR
[12] http://playgen.com/
[13] http://www.cruk.manchester.ac.uk/
14] http://www.celarcloud.eu/newsroom-cat/blog
[15] http://www.modissense.gr/index.html
[16] EU-funded PaaSport project, http://paasport-project.eu/