CloudCatalyst: Tools to accelerate Cloud adoption in Europe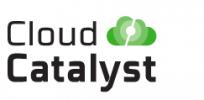 Topics recommended for the 2016-2017 Work Programme:
More measures should be taken to improve European businesses' position in the Cloud Computing market, fostering the emergence of a strong and enthusiastic community of cloud adopters and supporters in Europe. Define together with EU startups (or their representatives) actions to support cloud business model innovation and go-to-market strategies joining large and small companies.
Future projects should have a very strong market orientation and be built upon business and technological experience of top industrial and research partners that are seen as a reference in the area of Cloud Computing technologies. New topics should be focused on the creation of real businesses, i.e. new companies, with real products and services, to boost EU businesses competitiveness.
Projects major results:
Most important results:
Strategic planning for cloud innovation: Investigate business issues in Cloud Computing. The work developed will take into account socio-economic and technical issues, as well as consumer"s requirements and provider"s main challenges, especially SMEs.
Creation of a cloud accelerator toolbox: Promoting active exchange of knowledge and requirements and common interests in implementing collaboration models for the software community and entrepreneurs. The main output will be a Cloud accelerator toolbox with guidelines and best practices for the developers" community, entrepreneurs, technical transfer units, start-up incubators and other stakeholders that can have an important role in stimulating Cloud Computing uptake.
Development of a Go-to-the-Cloud support service: CloudCatalyst will implement a support service for information sharing and dissemination, coaching and consulting to EU SMEs and other key stakeholders interested in the development and implementation of Cloud solutions. The project will study the impact of using open-sourced and proprietary support technologies and strategies for enhancing the full capacities of both models. The Go-To-The-Cloud support service will also have a special area dedicated to consumers/end-users.
Achievements to Date:
Identification of enablers for Cloud innovation by studying the current cloud trends in different EU countries in order to identify the major potential for advanced uses of Cloud solutions:
Benchmarking exercise completed, identifying the main technologies, support policies, funding available and EU incubators to assess the remaining gaps, strengths, weaknesses and opportunities for cloud computing.
Cloud Computing Trends survey has been done (more than 260 answers collected so far), analysing the main drivers and barriers to cloud adoption, the main market players, and important data security issues.
Definition of critical success factors to overcome most common challenges to cloud expansion. This report has been created using the insights of coordinators of EU funded projects related to cloud computing.
Potential exploitation strategy:
CloudCatalyst vision to enable sustainability based on the project results will produce an holistic strategy for Cloud Computing stakeholders with realistic and innovative measures to implement the envisaged business and sustainability models in key EU industries. A set of recommendations will also be produced and issued to European/national/regional authorities and private companies with the purpose of stimulating the local stakeholders to adopt Cloud solutions, leading into future successful (e.g. value for money, in budget, on time, sustainable) deployments. In January 2015, we will set indicators to evaluate the success of the proposed action plan and helping establish the framework for future sustainability. In September 2014, we will define required actions and conditions under which the project outcomes might become a basis for development of cohesive set of longstanding activities.
 Specific measures for ensuring that CloudCatalyst is a sustainable long-term initiative includes seeking funds from the industry to complement European Commission support use the Cloud accelerator toolbox and go-to-the-cloud platform to attract new partners.
An update since the last Concertation meeting (March 2014):
Joint workshop will be held in Slovenia on 26 September 2014 within the Class 2014 event organised by the SUCRE, OCEAN, CloudCatalyst, and CloudForEurope projects. We will address topics related to the adoption of Cloud Computing in Europe and the challenges that still have to be addressed. The event will examine how Open Clouds can serve, or are already serving, the societal needs across Europe, through their uptake by key European sectors, such as public administration and the healthcare industry. Focus will be given on horizontal issues such as security, trust and privacy. In the same context, the workshop will also serve as a vehicle to deliver interesting opportunities to the new generation of European business startups and SMEs. Also we approached OpenNebula community in respect to bridging IaaS challenges, MODAClouds, PaaSage and ARTIST on possible collaboration activities between projects on building common eco system / community, develop combined sustainability strategy. We have developed a survey to establish the extent to which existing European research meets encountered and envisioned technical challenges for using cloud technologies, which was responded by coordinators of PROSE, ORBIT, STORM CLOUDS, CLOUDSCALE, COMPOSE, S-CASE, VENUS-C, CLOUDWATCH, CUMULONIMBO, ASCETiC, OPTIMIS, MO-BIZZ, U-QASAR, CLOUDSPACES, BROKER@CLOUD, HOST, SUCRE, ENVISAGE, CLOUD TM, CLOUDWAVE, BIGFOOT, ARTIST, BETAAS, PAASAGE, PANACEA, MODACLOUDS, I2WEB, CLOUDINGSMES, HTML5APPS. Based on this approach a deliverable was produced on critical success factors for cloud expansion.