ClouT: Cloud of Things for empowering the citizen clout in smart cities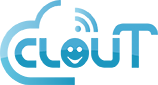 Organisation:
Engineering Ingegneria Informatica SpA
Topics recommended for the 2016-2017 Work Programme:
ClouT overarching objective is to provide enhanced solutions for smarter cities by using cloud computing to overcome some of the current challenges and limitations of the Internet of Things (IoT) domain. Some of the advantages identified are related to cloud scalability, reliability and availability features, which give smart cities the opportunity to take advantage as much as possible of the data produced by billions of networked devices and millions of people. Further research in the use of cloud computing in combination with the internet of things and/or big data technologies would give smart cities the opportunity to build new and enhanced services. Interest towards this topic was also expressed during the Japan-EU workshop (Tokyo - 31st July 2014), co-organised by OCEAN, ClouT and SUCRE projects. Topics related to cloud elasticity, dynamicity and multi-tenancy are also considered of great interest to provide solutions for an enhanced management of resources, while further research in identity, authorisation federation and access delegation would give the opportunity to take advantage of cloud Federation models with gained scalability and flexibility.
Projects major results:
To reach its objectives ClouT identifies, prototypes and validates the ClouT Reference Architecture (ClouT-RA) which sets a common ground of objects, definitions and rules, mapping the IoT and cloud advantages into a unique context. As an EU-Japan co-funded project, ClouT sees a collaboration between six EU and seven Japanese organisations, with an overarching objective to shape a common baseline for future research in the IoT+cloud context. To date, ClouT has defined its ClouT-RA leveraging work by established IoT and cloud research communities in Europe and Japan and has identified a set of reusable components for the implementation of the proposed reference architecture. Thanks to the collaboration with four cities – Santander, Genova, Mitaka and Fujisawa - ClouT-RA is strongly linked to real-world examples and application. Early prototypes of its application in city contexts have been implemented and are being further developed.
Potential exploitation strategy:
ClouT is implementing an exploitation strategy which sees the partners both in Europe and in Japan bring visibility to the project and transferring its results to target groups, end-users and stakeholders. Exploitation activities are strongly supported by the collaboration with four cities two European and two Japanese, members of ClouT consortium: Santander, Genova, Mitaka and Fujisawa. By including both European and Japanese cities the project covers a wide portfolio of users and requirements associated to real user needs and city challenges in both regions. At the same time, ClouT ensures wider adoption of results thanks to their application in real city contexts.
An update since the last Concertation meeting (March 2014):
ClouT has established a fruitful collaboration with OCEAN and SUCRE projects. The collaboration has seen its practical application in the organization of two EU-Japan workshops which took place on 16th May 2014 in Brussels and on 31st July 2014 in Tokyo. Workshop participants learned about cloud computing research projects and had the chance to compare results from the EU and Japan, paving the way for future opportunities between the two regions. The workshop outcomes will contribute to discussions between the EU and the Japanese National Institute of Information and Communications Technology and the Japanese Ministry of Internal Affairs and Communications. These discussions aim to identify future cloud research topics for the upcoming calls with Japan under Horizon 2020. In the ClouT project, cloud storage standards like CDMI (Cloud Data Management Interface) are being used. ClouT also follows SNIA (Storage Networking Industry Association) and is inspired by standard reference architectures defined by relevant international organizations like NIST (National Institute for Standards and Technology) and ETSI (European Telecommunications Standards Institute). The objective is of re-using existing standards and best practices, extending them when needed.