COMPOSE:Collaborative Open Market to Place Objects at your Service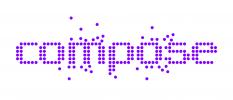 Topics recommended for the 2016-2017 Work Programme:
1. IoT - Back-end as a Service. Bringing the IoT from the consumer to the enterprise market

2. IoT security / privacy (including data control / ownership / access control)

3. Standardization and interoperability in the smart objects platforms arena
Projects major results:
Mostly open source platform to ease the task of a developer creating applications based on internet connected smart objects. Secure platform covering the entire development life cycle. Supports different stakeholders: application developers, smart object producers and owners, and end-users.

Currently prototypes of all technological aspects exist, and a first version of an integrated platform will be available in 4Q 2014.
Potential exploitation strategy:
Key factors are: (i) the identification of marketable products (ready to enter the market just after the project ends); (ii) engage early adopters (potential customers) and/or investors and cooperate with them to create feasible business cases; (iii) no really need to create big (e.g. whole consortium) exploitation paths, but focus on establishing partnerships of a few interested partners on specific products/technologies. The combination of these 3 factors will facilitate the creation of sustainable start-ups and spin-offs. In addition to this, the identification of further funding opportunities (regional, national and European; public and private), as well as training on business, innovation and IPR subjects should be part of the exploitation work. This will help/stimulate partners and/or young researchers in creating business ventures, based on their project outcomes. Finally, pilot activities are of paramount importance for exploitation. Having a compelling demo of the project outcomes, as well as concrete KPIs for measuring the actual impact of the proposed solutions is necessary for successful exploitation strategies.
An update since the last Concertation meeting (March 2014):
1. Standardisation - held a first successful meeting of the Web of Things Community Group (W3C Workshop on the Web of Things - Enablers and services for an open Web of Devices, 25–26 June 2014, Berlin, Germany)

2. Work with another EU project who maintains large amounts of smart objects data to expose it via COMPOSE (COMPOSE as a data hub)

3. Work with another EU project on architectural aspects of mutual interest and providing them with access to COMPOSE pilots data

4. Work with another EU project on having them use COMPOSE run-time