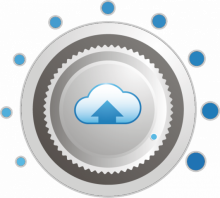 Event Date:
Thursday, 28 April, 2016 - 08:30
We would like to invite you to our next Digital in Practice workshop on:
"Digitally-enabled manufacturing: the factory of the future at a glance"
28 April 2016, 08:30 – 10:00, Brussels
'Everything in the factories of the future will be run by smarter software', a report from 'The Economist' read in 2012. The report went on describing the consequences of ICT-driven disruption on manufacturing, warning that these effects will not be confined to large manufacturers: 'Indeed, SMEs and individual entrepreneurs will be empowered as launching novel products will become easier and cheaper. Communities offering 3D printing are already forming online—a new phenomenon which might be called social manufacturing'.
Our earlier exploration of ICT-enabled manufacturing zeroed in on robotics. If arguably very spectacular, robots are certainly not the only game-changer on the factory floor and beyond, wherever goods are produced. In its signature educated vision of the future, 'The Economist' laid out a picture of times when 'things will be made economically in much smaller numbers, more flexibly and with a much lower input of labour, thanks to new materials, completely new processes such as 3D printing, easy-to-use robots and new collaborative manufacturing services available online. The wheel is almost coming full circle, turning away from mass manufacturing and towards much more individualised production'.
To help understand how production is moving closer to home, we invite you to a virtual tour of how the ongoing digital transformation shapes these processes and how to make the most of it. We secured a wide range of experiences, from the epitome of Europe's "establishment" manufacturing to more recent players whose passion for innovation has found its way to global markets.
In keeping with the DiPP tradition of direct, informal dialogue, we hope that, having heard them, you will feel free to share comments and possible concerns as regards Europe's way towards manufacturing in the digital era.
Speakers:
- Kirsi Ekroth-Manssila, Head of Unit, KETs, Digital Manufacturing and Interoperability, DG GROW
- Dieter Wegener, Head External Cooperation, Siemens Corporate Technology 
- Peter Leys, Executive Chairman of the Board, Materialise