Estonians Embrace Life in a Digital World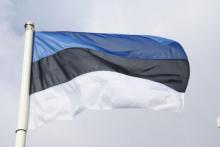 TALLINN, Estonia — The centuries-old city center here looks quaintly antique, with well-worn cobbled streets lined by medieval buildings at nearly every turn.
But the people have fully embraced the digital world, enthusiastically adopting public and private online services — offering a snapshot of a society that lives first and foremost online.

Estonians, using a national identity card embedded with a microchip, gain access to some 4,000 services, including banking, business registration and even fishing licenses. They review medical records and order prescriptions on smartphones. Almost everyone files taxes on the web within minutes, and about a third of voters now cast their ballots online.
While Europe and the United States debate the role of technology in people's daily lives, Estonia has welcomed it as a fact of life, largely shooing away concerns about data privacy that have become hot-button issues elsewhere. In the last 23 years, Estonia, a Baltic country, has transformed from being a member of the Soviet bloc to one of the most connected countries, using technology built primarily within its borders.

The rest of the world — particularly Europe — has taken notice. The country's former prime minister, Andrus Ansip, has been tapped to become the new European Commission vice president in charge of Europe's digital future. If he is confirmed for the job by Europe's lawmakers, he will face pressure to improve online privacy and give people greater control over their information, which stands somewhat at odds with Estonia's approach to digital services.
During a three-hour nomination hearing in Brussels on Monday, Mr. Ansip trumpeted his support for Europe's privacy agenda.

"We have to protect everyone's privacy," he said. "Trust is a basic principle. If people can't trust e-services, they will never use them."

But he also pushed the upside of going digital. "I know from personal experience that paperless government can work," he said.
With a population of 1.3 million, about the same as in Dallas, Estonia faces fewer challenges than bigger countries like Britain and the United States when introducing online services. And while it remains uncertain whether other countries can follow Estonia's path, it is clear Estonia has little desire to turn back.