Francisco Medeiros
Welcome & EC considerations 
Francisco Medeiros, Deputy Head of Unit, European Commission, DG Connect Software & Services, Cloud Computing
---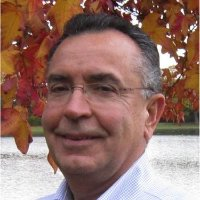 Francisco Medeiros joined the European Commission, Information Society and Media Directorate-General (DG INFSO) in early 2000. Initially, he worked on the development of EU radio spectrum policy, in particular for 3G mobile communications. In 2003, he moved to the R&D side of the Commission services in the field of Mobile and Satellite Communications. In 2007, he joined the Networked Media Systems area, focusing on the convergence of broadband and broadcasting technologies. In January 2012, he was appointed as Deputy Head of Unit, Networked Media Systems.
Before joining the European Commission, he was with NEC Europe (London, UK), as General Manager of the Telecommunications Technologies Division (1990-2000). 
Between 1986 and 1990, he was with the Radio Frequency Technology Division of ERA Technology Ltd, an independent research organisation based in Leatherhead, UK, where he worked on the design and development of high performance reflector antennas and microwave/millimetre-wave components and systems.
He was a Fulbright Scholar in 1983 and an ITU Fellow in 1984 with the United States Telecommunications Training Institute (Washington DC, USA).
Francisco Medeiros has a PhD Degree in Electrical Engineering (millimetre-wave systems and devices) from University College London. He was awarded the "Barlow Prize" for the most original contribution to research in the Department of Electronic and Electrical Engineering, University College London during the academic session 1982/1983.