Gal Hammer, Senior Software Engineer, Red Hat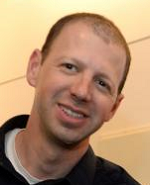 Gal is a Senior Software Engineer at Red Hat where he is esponsible for integration between components of a visualization environment management system.
The job required a deep knowledge in various technologies, development environments and architectures. For examples: A cross-platform development, ActiveX and XPI interfaces and inter-process communications between processes and virtual machines.