iPad school Sint-Pieters – Sint-Jozef Blankenberge.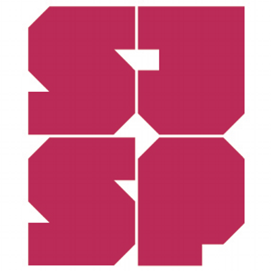 In 2012 Sint-Pieterscollege Blankenberge was the first school in Flanders to start working in the Cloud through the use of iPads. For this school, innovation was and remains a priority. The school was among the first in Flanders to implement teaching and administration using computers.
The introduction of tablets is a logical continuation of this vision. The school resolutely opted for tablets because it is motivating for learners. Students are challenged to participate actively and independently with the subject, differentiation is a fact as students can choose specific learning paths at their own pace. As an extra, the weight of the school bag has been reduced, and the costs for taking photocopies has diminished by 66 %.
Description:
The case study illustrates how one school is trying to change the educational approach by choosing new and innovative teaching tools, together with the integrated use of Cloud Computing. This is not only in the lessons, but also concerns the tasks and tests that are being completed on the Cloud.
For teachers this meant a complete transformation of their teaching methods:
all material must be transferred through the Cloud
tests and tasks are saved and marked in the Cloud
teachers are becoming more tutors in the learning process of the youngsters
communications between students and teachers as well as teachers and parents is done through the Cloud.
More details:
The introduction of iPads in the class started in the 2011-2012 school year as a small project, the next school year it was introduced as an obligatory action across the whole school. To facilitate this, pupils could lease an iPad, or buy an iPad. The fear that the price would be a barrier proved not to be correct.
For the teachers the impact was probably bigger. They were forced to use the iPad in as many ways as possible, excluding as much as possible other (mostly printed) resources.
The outcomes show that the transition from traditional to cloud-based learning using tablets – although very abrupt – has been rather successful:
pupils like the new ways and possibilities the tablets offer;
pupils and teachers are encouraged the explore new ways of using the tablet;
the digital literacy rate of the youngsters and teachers has grown seriously.
Other Information:
To help the implementation of the tablets training sessions for the teachers were organized with the help of Apple (Apple Distinguished Educators). Also a special website was made on the school platform.
To inform the outside world of the vision and implementation of iPads, the school has already organized three yealy conferences: Radicaal Digitaal (Radical digital) where the give a showcase of the way teaching is possible using iPads.
Conclusions:
The case study illustrates the introduction of tablets – in this case iPads – in the classroom as teaching tool. Although there are still some problems (e.g. publishers don't have appropriate school ebooks) it shows that tablets can be useful in introducing cloud computing in education.