KOGEKA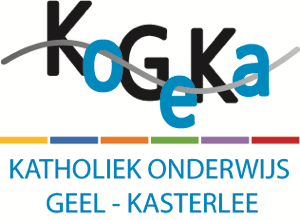 This case study looks at how the group of schools KOGEKA connects learning, technology and 21st century skills.
By reading the text however, one finds out that the writers of the report consider the elaborate digitisation of our society, as a topic education should respond to. To handle the abundance of information that is readily available on the Internet, a number of specific skills are presumed in the fields of reading, writing and finding ones way in digitally presented texts, without even considering the dangers connected to the use of the internet like cyberbullying, against which we have to reinforce our youngsters. Is this compensated for enough by the obvious benefits of ICT use in the classroom?
OECD summarizes its study like this: 'Are there computers in the classroom? Does it matter? Students, Computers and Learning: Making the Connection examines how students' access to and use of information and communication technology (ICT) devices has evolved in recent years, and explores how education systems and schools are integrating ICT into students' learning experiences. Based on results from PISA 2012, the report discusses differences in access to and use of ICT – what are collectively known as the 'digital divide' – that are related to students' socio-economic status, gender, geographic location, and the school a child attends. The report highlights the importance of bolstering students' ability to navigate through digital texts. It also examines the relationship among computer access in schools, computer use in classrooms, and performance in the PISA assessment. As the report makes clear, all students first need to be equipped with basic literacy and numeracy skills so that they can participate fully in the hyper-connected, digitised societies of the 21st century.'
Of course, in essence, the mere presence of computers at school makes the pupils no better learners. If there's one clear conclusion to be drawn out of this OECD study, it's this: the key to success is the teacher. If he makes use of ICT in an appropriate way, a strong lesson will even get better. However, ICT is no wonder drug with which any learning situation can be turned into a powerful learning environment. That's a question of didactics rather than technology.
We explain KOGEKA's point of view on this. KOGEKA is a group of schools in Geel and Kasterlee, two neighbouring municipalities in the north of Belgium (4750 pupils, 6 secondary schools, 1 primary school). We belong to the believers when it comes to ICT use in the classroom, but we think it's important to explain why and how.
Description:
It all started with a dream, the dream of a group of headmasters. In September 2014, the dream awakened: KOGEKA launched the pedagogical concept 'LED-leren' (LED learning), in which LED stands for 'Levensecht' (lifelike), 'Eigentijds' (contemporary) and 'Duurzaam' (sustainable). In all our classes in secondary education (age 12-18), whatever the age of the pupils, in general as well as in technical and vocational education, we promote lifelike, contemporary and sustainable learning. We believe this concept is offering an answer to a number of societal evolutions, coupled with some challenges education is confronted with nowadays.
These societal evolutions are:
'Glokalisation': while society is globalising already for many years, breaking down borders and connecting people from all over the world, in recent years people start a search for the identity of their country, their region, their city or village.
Individualisation: the times of an 'industrial' approach to education with large groups of pupils, all equally taught, have gone. Society nowadays expects a personalised approach to education.
Digitisation: we are living in a knowledge driven society, with an ever-expanding amount of readily and freely available information thanks to computers and the Internet.
These developments place question marks concerning the ultimate goals of education. We believe nowadays these are the main goals:
Self-development: every child has the right to become the best version of his own.
Learning to cope with the other: school remains the place where youngsters get in touch with a diversity of opinions, customs, religions, cultures, physical characteristics etc… Therefore, a lot of social skills must be developed.
Preparation for participation in society: this includes the duality between a holistic approach, taking care of a broad education preparing for an independent life in general, and a utility driven approach, preparing youngsters for a specific study in higher education or for a well-defined job at the labour market.
Balance between individual and societal expectations.
To us, 'lifelike learning' means that in all lessons, we make visible the relevance of the subjects for the pupils' everyday life. Lessons, projects and school activities connect as much as possible with the social environment and the experiences of our pupils. When possible, we learn and practice 'in reality', rather than in the classroom.
We realise that information really has become available anywhere, anytime and that this fact is radically changing the teacher's role. He/she no longer is the only source of knowledge, but the reliable guide who can pilot the pupils through the exploding knowledge supply. Computers, tablets and smartphones are the devices this knowledge comes available with and can be made clear.
Contemporary learning means that we pay attention to 21st century skills (collaborating, digital literacy, creativity, problem solving, communication, critical thinking, socio-cultural skills) in our lessons and projects. To realise this, we make use of a kind of blended learning, a mix of didactic procedures, whether they are supported by technology or not, to enhance the commitment of our pupils and to stimulate them to become the first responsible person for their own learning process.
Sustainable learning can be defined as 'learning with profundity'. Pupils assess their own competences and get useful feedback from the teacher, who is acting as a coach. Pupils start to reflect on their own learning process, get to know what their talents are and the chance to develop them. In this way, education is becoming custom fit more and more, tailored to the individuality of each pupil.
In this process of careful monitoring and guiding the pupils, the personality of the teacher is of priceless importance. Technology can play, at most, a supportive, although not unimportant, role.
At KOGEKA, we are convinced that a strong didactic-pedagogical vision must form the basis of ICT use in the classroom. Therefore, from the start of the LED learning project, a lot of attention has been paid to the in-service training of our teachers, in the field of ICT as well as in the field of didactics.
We soon discovered a big diversity in the level of ICT skills, among teachers as well as pupils. Therefore, in 2015, each KOGEKA school introduced its own 'IT coaches'. These are pupils who are given short training courses so they can support pupils and teachers in the use of ICT. We noticed a great readiness among our pupils to collaborate in this project and, thus, to contribute to realising 21st century education.
By offering a powerful learning environment we want to deliver competent youngsters to higher education and to the labour market. Computers, tablets and smartphones offer a myriad of possibilities to create such powerful learning environments, but they are only a device and should not be seen as a goal. So we decided to aim to use all available devices!
Up to now this has been our dream. Now it is becoming reality.
A deputy headmaster was appointed as 'LED coordinator' for the group of schools. Each school has one or more 'LED supporters'. An action plan was elaborated, teacher training sessions were organised, LED projects were initialised, LED lessons were developed, e.g. on STEM (Science, Technology, Engineering, Mathematics). The previous school year (the first one for this initiative 2014/5) was focused on 'lifelike learning', which often meant we had to find appropriate answers to the question 'How can I use freely available information with pedagogical added value?'
This school year (2015/6) the initiative changed a bit from ICT, concentrating on contemporary learning by focussing on the 21st century skills. For the next school year (2016/7), sustainable learning will be the main topic.
The LED learning project has turned out to be a challenging, yet rewarding journey into educational innovation and it certainly keeps this status, but meanwhile we also discovered the limitations of our ICT network (in between dreams and actions stands laws and practical obstacles).
This ICT network was build over the years with limited resources. Originally, its structure was different from school to school and it was enlarged time and time again according to the needs of the day. But it has turned out not to meet the needs of the 21st century, which should offer the possibility to access the Internet anywhere, anytime for anyone. It was far too slow, at best.
More details:
If we want to evolve to an IT policy of bring your own device (BYOD) – pupils and teachers can use their own laptop, tablet or smartphone at school for their lessons if they want to, and that is exactly what we want to evolve to, we will need a powerful wireless network in all the school premises. To realise this, our ICT coordinators gradually came to the conclusion that we no longer can enlarge the existing network, but we need a whole new one. Therefore, they elaborated an ICT masterplan, in which the structure of the ICT network is similar in each school.
For each component, the following questions were asked:
Can we upgrade the present one or do we need a new one?
What's the price?
Can we install this on our own or do we have to engage externals?
Can we manage this on our won or do we have to engage externals?
Is it safe?
The components we were talking about are the following:
Servers;
Computers for specific applications;
Network wiring: cupper or optical fibre;
Network infrastructure: new generation switches;
Internet access: cupper or optical fibre;
Security: new firewalls;
Wireless network: choice of access points.
Other Information:
We will finalise this ICT master plan over three years (2016-2018), simultaneously in all our schools, through the following steps:
Internet access: for a fast connection to the outside (digital) world, we count on an optical fibre ring between our schools, making use of an optical fibre owned by the municipality of Geel.
Installing new firewalls for security against attacks from outside, but also from within (BYOD – man in the middle).
Network wiring and infrastructure.
Wireless network: access points covering all school premises.
BYOD: active promotion to use your own device for school work (within the limits of a BYOD school policy).
Reduction of the number of computers provided by the school, since for general use, most pupils and teachers use their own device.
Conclusions:
This is an ambitious plan, and initially an expensive one, but we are convinced to execute it, because in fact, there's no alternative for a group of schools wanting to stay relevant in the 21st century.
References:
Danny Van der Veken, coordinating headmaster of KOGEKA, with the collaboration of Bart Van Dijck, LED coordinator (KOGEKA), André Suls, ICT coordinator (KOGEKA)