MODAClouds - Model-driven approach for design and execution of applications on multiple clouds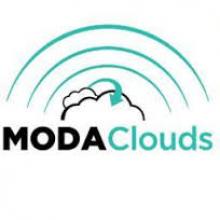 Focus: Providing methods, a decision support system, an open source integrated development environment and run-time environment for the high-level design, early prototyping, semi-automatic code generation, and automatic deployment of applications on multi-clouds with guaranteed quality of service (QoS).
Coordinator: Milan Polytechnic
Partnership: SINTEF, Norway; Imperial College of London, UK; Softeam, France; Siemens Romania; BOC Information Systems GmBH, Austria; Flexiant Ltd, UK; Atos, Spain; CA Technologies SA, Spain
Impact: Enabling better control over services of cloud providers with the possibility of combining services from different providers. Offering mechanisms and guidelines for the migration of legacy applications to the cloud. Key components of the MODACloud solution are an approach for modelling functional and non-functional aspects of applications, an integrated development environment, a decision support mechanism, and a run-time environment.
Funding: European Commission, DG CNECT, Software & Services, Cloud, 7th Framework Programme, FP7-ICT Call 8.
Position Paper: http://www.cloudwatchhub.eu/concertation-position-papers/modaclouds-model-driven-approach-design-and-execution-applications
Website: www.modaclouds.eu