OPENi - Open source, web-based framework for integrating applications with cloud-based services and personal cloudlets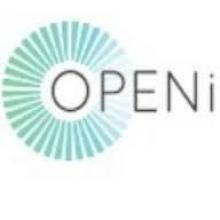 Focus: Inspiring innovation in the European mobile applications industry by radically improving the interoperability of cloud-based services and trust in personal cloud storage through the development of a consumer-centric, open source mobile cloud applications platform.
Use cases: MyLife will produce a real-time view of a person's various events and transactions on a daily basis. It will include additional intelligence to categorise and cluster similar events to make it more intuitive to the consumer's needs. Personalised advertising leverages information stored in a personal cloudlet to provide personalised ad services via multiple channels in an opt-out and anonymised way. Personalised In-store shopping will use OPENi to enable the delivery of personalised shopping experiences on a mobile device through demonstrations of working prototype apps in a virtual in-store environment.
Coordinator: Waterford Institute of Technology, Ireland
Partnership: National Technical University of Athens, Greece; Fraunhofer FOKUS, Germany; Logica, Spain; Ambisense Ltd, UK, Veltri, Greece; Betapond, Ireland
Impact: An enabler of the Future Internet in the domain of mobile applications across different devices and platforms. Developing a new breed of applications making use of a range of cloud-based functionality and content across devices. Establishing a user-centric application experience, enabling users to store their personal data and content in the cloud and make it available across applications. Promoting a novel mechanism for security and trust.
Funding: European Commission, DG CNECT, Software & Services, Cloud, 7th Framework Programme, FP7-ICT Call 8.
Position Paper: http://www.cloudwatchhub.eu/concertation-position-papers/openi-open-source-web-based-framework-integrating-applications-cloud
Website: http://www.openi-ict.eu/