ORBIT - Business continuity as a Service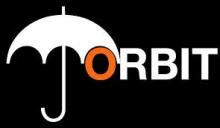 Focus: Ensuring business continuity by introducing a new cost-effective approach in virtualised infrastructures for providing application-agnostic high availability. Key to this direction is the consolidation of virtualised memory and I/O resources emerging from multiple physical hosts.
Coordinator: Institute of Communication and Computer Systems, Greece
Partnership: IBM Research Haifa, Israel; Red Hat Israel; Deutsche Welle, Germany; Umeå University, Sweden; Computer Technology Institute & Press Diophantus, Greece
Impact: Tackling the cross-industry need for technology and business improvements, enabling easier and more cost-effective ways to ensure business continuity. Addressing the needs of converged infrastructures. Enhancing availability of large-scale facilities to cater for the digital data explosion with its increased needs for computing and storage. Enabling services to become global. Providing cost-sensitive and eco-efficient solutions. Offering guaranteed services to individual consumers.
Funding: European Commission, DG CNECT, Software & Services, Cloud, 7th Framework Programme, FP7-ICT Call 10.
Position Paper: http://www.cloudwatchhub.eu/concertation-position-papers/orbit-business-continuity-service
Website: www.orbitproject.eu