PANACEA - Proactive automatic management of cloud resources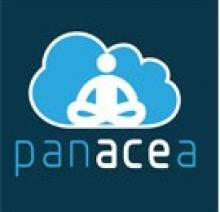 Focus: Innovative solutions the proactive automatic management of cloud resources based on a set of advanced machine learning techniques and virtualisation. Enabling monitoring, controlling and proactively application executions and services in the cloud.
Coordinator: Centre National de la Recerche Scientifique, France
Partnership: International Research Institute for Automatic Network Computing, Germany; Imperial College of London, UK; Atos, Spain; IBM – Science and Technology Ltd, Israel; QoS Design, France; Universidad Complutense de Madrid, Spain
Impact: Providing an infrastructure foundation that will enable cloud scale automatic management. Reducing the cost for cloud providers to supply reliable cloud infrastructures through better management of failing resources. This will translate into lower costs and better performance for users. Increasing reliability is expected to raise uptake of the cloud.
Funding: European Commission, DG Connect, Software & Services, Cloud, 7th Framework Programme, FP7-ICT Call 10.
Position Paper: http://www.cloudwatchhub.eu/concertation-position-papers/panacea-proactive-autonomic-management-cloud-resources
Website: www.panacea-cloud.eu