sCool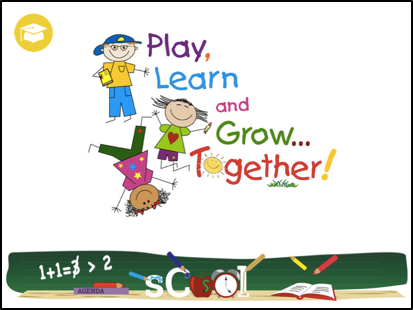 sCool is a project from LearnScape that started in April 2014 and has been tested with 150 children age 7 to 11 in a Primary School in Antwerp. The initial goal was to educate children on digital social behavior and the use of social apps. Other digital challenges of primary schools where included in the research that has been done together with expert input from GO!, Microsoft and Child Focus.
The project was initiated by Katja Schipperheijn who is a social learning and social media expert with an extensive experience in building learning communities for both educational and corporate environments.
sCool started with two classes involved and kept running over the summer holidays to explore children's needs for sharing knowledge, experiences and connecting during the Holidays. Later four more groups where included. In the initial phase only an ICT coordinator and Care Teacher where involved and in the second phase other teachers where involved to investigate there findings and requirements.
During the next year other schools where contacted and shown the initial goals and where involved in a sharing community. Workshops on social media use where given to teachers and group discussions with parents where held in informal settings to get feedback from them. The project officially was launched for the other schools in April 2015 at TNW2015 in Amsterdam where sCool was nominated and won 7th place out of 150 European tech start-ups and was first placed in the Education category.
From September 2015 more schools became involved and sCool is being adapted to their teaching and innovation requirements. 
Description:
Together with GO! and schools in the Netherlands sCool has 3 main goals:
Social and Digital media literacy (the main focus)
Leading innovation in education with children's needs and individual talent and progress first. More room for project work and collaboration flipped and blended learning.
sCool as an integration platform for other digital initiatives schools might have. As today we have integrate with Microsoft 365 for education and explore for schools the need to integrate with Neoscores (digital music class), WizeNoze (safe search engine for primary education), CRM and other tools used for administration.
In September 2015 a new partnership started with the goal to have five students for three years doing research on how a social learning platform can add value to children, teachers and even parents. Five projects are being analyzed.
How does a social learning community help new students to integrate? If new students don't master the language would a multilingual platform help them to learn the language faster and integrate easier?
What could be an obstacle or barrier for teachers to get involved a using social apps for learning and technology in class?
What is the attitude of teachers regarded social media such as Facebook?
Assuming that children like school and come sick to school would the virtual classroom and connection with there friends help to get children involved even when ill and would this have a positive impact on less ill children in schools.
How are social connections in the virtual school platform different from friends at the school playground? (initial research has shown that, like on Facebook friends are not the same friends as in school and children connect on hobbies, likes, interest)
The first focus was, and still is, education for Digital Social Responsibility for the vulnerable age of children 3 to 11. In almost all press coverage sCool has been named "a learning Facebook" for schools and mandatory learning tool for children to educate them on e-safety and online social behavior.
Together with our partners GO! have made some learning plans and tutorials to introduce e-safety concepts to the children in a fun format that they can explore together or alone without extra work for teachers.
Some examples that have been very successful and are now being implemented in other schools;
Teacher's Little Helper: Every week one kid will help the teacher with the administration of the online agenda. These kids will also have a very important task to read all articles and micro blogs to see if there is any inappropriate behavior or even cyber bulling. This had proven to be a very efficient way to learn children how social behavior is different online. They will ask many times to the caretaker if what they see is in a positive note or can be flagged as inappropriate.
sCoolPaper: Being a reporter is fun learning method (Taccle2) . On the platform we have introduced a News Paper where children and teachers can publish their articles, video and photo material in sections like sports, hobby, and many more if they like. If schools want to link this to their websites or teachers want to blog in their own sections parts of the sCoolPaper can made public
BoekenWiki: a combination between an online book review site and tool to stimulate reading and making presentations using wiki's as collaboration tool.
sCool Open Community: Besides the platform a community of teachers and parents and partner organization is created where best practices are shared and questions on STEM, digital learning, social media and sCool related topics can be answered by experts. This has proven to be very successful and has generated ideas for innovation both on sCool but also on teaching methods. The community will officially launch on a new site end 2015 with tutorials for STEM workshops, tips and wiki's to co-create. 
Conclusions:
sCool is an ongoing project initiated by Katja Schipperheijn co-developed with children, teachers, parents and organizations in the field of e-safety, digital education and STEM. Having children involved in every stage is one of the reasons for the success.
sCool is a tool that can be adapted to the specific needs of schools and implemented in stages of priority.
The open community and research by Thomas Moore students is to assure continuous innovation. 
References:
Leask, M., & Meadows, J. (2000). Teaching and Learning with ICT in the Primary School. Psychology Press.
Prensky, M. (2006). Don't Bother Me Mom--I'm Learning!: How Computer and Video Games are Preparing Your Kids for 21st Century Success - and How You Can Help! Paragon House.
Hughes, J and Daniels N. (2013) Taccle 2, e-learning for primary teachers. http://taccle2.eu/books-2/