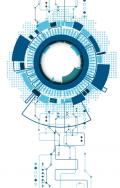 Project start:
Tuesday, 1 November, 2016
Project end:
Thursday, 31 October, 2019
COEMS (Continuous Observation of Embedded Multicore Systems) will provide the world-wide first comprehensive online observation approach that is non-intrusive, allowing improved testing and debugging, and redefine the state-of-the-art for software systems development.
Who is the service/solution designed for?:
COEMS will provide a deeper insight to embedded systems and so improve the safety and reliability of any kind of safety-critical industries like automotive, aviation or medical.
How will your solution/service benefit the end-user?
The main idea of COEMS is to develop and validate an efficient real-time access and analysis for operating safe software systems. It gives insight to the system's actual behavior without affecting it, allowing new verification methods.
Technologies developed in the project will affect:

Software tests & Debugging

Performance Optimization

Software Engineering Research
The COEMS approach will shorten development cycles, improves the chances of project success, lowers overall costs and is a contributing factor to a product's reliability.
How can the solution/service help you become more efficient, more secure, faster or cost-effective?:
Testing and debugging tasks accounts for 50 % or even more of development costs. Thus, any improvement of efficiency of developers directly translates into increased revenue.
Additional costs will be caused by remedying issues that occur in the field, opportunity costs of software products that are delayed and/or cancelled due to bugs (40 % of all embedded software development projects are behind schedule), consequential damage to software companies' reputations due to bugs in released software and delays and cancellations of software projects.