MARKOS - The MARKet for Open Source – An Intelligent Virtual Open Source Marketplace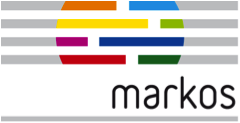 ---
What user need or pain point is your project addressing?
In Europe, the Open Source Software (OSS) industry frees software users and developers from technological barriers, allowing them to explore, compare, integrate and customise OSS solutions efficiently and systematically, while avoiding license conflicts and infringements.
The MARKOS Prototype is a real OSS facilitating solution. It provides an integrated view of OSS projects available on public forges together with semantic query features, with a focus on the functional, structural and licensing aspects of software code. It supports users in:
Searching for open-source projects and software components,
Checking the compatibility of software licences,
Obtaining information about software dependencies.
Thus, MARKOS frees software users and developers from certain risks and difficulties they face everyday:
Having to check all the license types underlying an OSS, since improperly managed Open Source code could result in copyright infringement with legal and financial consequences;
Trying to finding the right OSS component required, and also finding correlations among different OSS in a variety of forges and other online sources;
Spending large amounts of time understanding the OSS project structure and dependencies, in order to further use it as components for new Open Source or commercial solutions.
---
How will your solution/service benefit the end-user?
The MARKOS Prototype (http://demo.markosproject.eu/) offers innovative services, which make it stand out from others already available on the market.
MARKOS users can now:
Index and analyse 1,540 Java, JavaScript and HTML OSS projects (a total of 3,885 releases) available on forges such as Apache, SourceForge and GitHub.
Easily search for specific components based on their type, programming language, keywords and on different kind of license compatibility constraints. They can also use smart syntax for more advanced users and queries.
Browse and navigate source code and dependencies across projects using an IDE-like web user interface.
Coarse automatic license analyses, to quickly work out whether a project risks infringing the license of copied code or used libraries.
Analyse in detail license compatibility issues. This provides developers and lawyers with tools to create arguments from semantic models of copyright law, as well as visualizing these arguments using argument maps.
Get Notifications. Firstly, downstream which allows a user to subscribe to specific events about a particular project. Secondly, upstream which lets users submit patches to a software release, with the project manager being notified about the availability of the new patches
Get RDF descriptions through the use of linked data API and to perform complex SPARQL queries for searching code information.