MODAClouds - MOdel-Driven Approach for design and execution of applications on multiple Clouds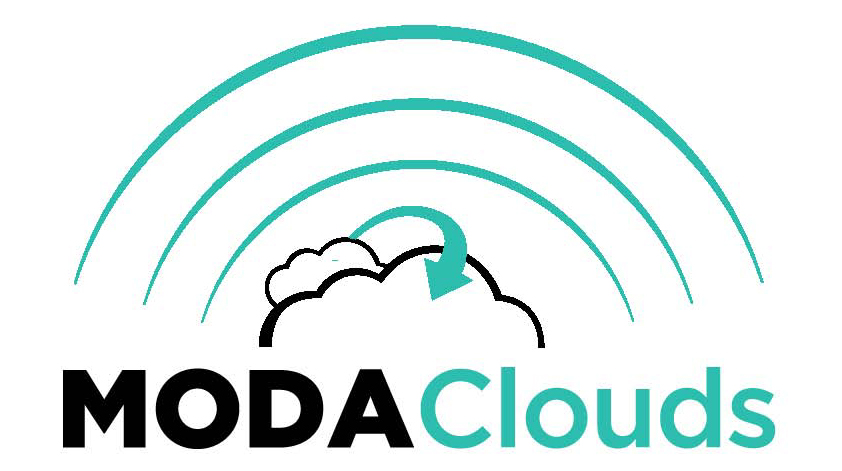 ---
What user need or pain point is your project addressing?
Let's take an example. MODAFIN is a software development company specialised in IT applications for financial services. Its main product line is a proprietary solution for stock market operations, cash administration, and lending management. The most profitable activities are software customisation and life-cycle management.
MODAFIN currently fulfils the quality requirements with a capacity management consultancy team following the application life-cycle at the customer's site. However, the MODAFIN customers require an increased assured quality, such as high-availability for real-time calculations during market hours, scalability and low operational costs for batch analytic workloads running after-hours. During the day, calculation engines are expected to ramp-up computing power when the stock market gets volatile. At night, customers want to run their batch analytic workloads at the cheapest operational costs of on-spot instances. Moreover, some customer applications are collecting and processing stock market data using Cloud datastore services. Customers also want to cut costs spent in consultancy services for life-cycle management.
MODAFIN needs to address these new requirements, through integration of the existing legacy codes with customer Cloud services, replicating on several Clouds to provide quality assurance, have a flexible architecture which is adaptable to new Cloud offers, and support a life-cycle management deployed on multi-Clouds.
Resources:
---
Open Source software available on
---
How will your solution/service benefit the end-user?
The MODAClouds solution is exactly what MODAFIN needs.
The MODAClouds approach allows the design, development, and re-engineering of existing components into software modules that operate directly on multiple Clouds. It allows one to include a description of MODAFIN's legacy software in the design model and automatically generates interfaces and connectors for application integration with customer systems for all of the supported target platforms.
A Decision Support System is used to determine which Cloud to adopt for hosting the different components of new solutions, comparing costs, risks, and analysing non-functional characteristics for each alternative provider. This gives users the right information to make informed decisions and trust cloud solutions. Furthermore, a run-time management API (independent of Cloud vendors) is beneficial to natively implement Cloud-to-Cloud migration and Multi-Cloud load-balancing.
Workloads can be run on different platforms depending on the customer's preferred datastore and hence enjoy the performance benefits of customer data locality. The run-time operation can easily be integrated inside MODAFIN's software development process through a feedback system that automatically provides recommendation on the best design and deployment patterns for a new custom module. This makes it adaptable to context and requirement changes.
MODAClouds DevOps Toolbox for Multi-Clouds Now released
Want to know more? Watch the video