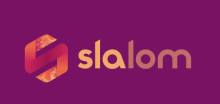 Event Date:
Friday, 27 May, 2016 - 11:00
SLALOM has organized two live sessions to present project final versions of legal terms and technical specifications for cloud SLAs. The second webinar will be organized on May 27th, at 11:00 CEST and will cover the outcomes of SLALOM legal track, "Ready to Use Cloud Master Agreement for SLAs".
This webinar launches the model legal terms for cloud services agreements which have been developed by the SLALOM consortium and are now generally available. During this workshop, the consortium will present the main legal deliverable and how it can be used in developing SLA contracts.