Speakers and roundtable participants.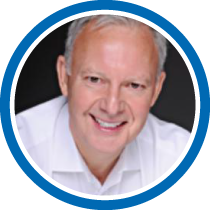 Frank Bennett
Deputy Chair at Cloud Industry Forum
Frank is a Consultant to IT and Telco companies that go-to-market with partners. He has advised a range of actors in the supply chain including Microsoft, Google, IBM, Avaya, Verizon, Intel, Avnet, VMware, Citrix, TechData, CommVault to name a few. He is a member of the Cloud Industry Forum Governance Board and previously served on the boards of EuroCloud UK and Citizens Advice Bureau.
He has authored books for both Microsoft and Google that can be found in the partner portals of these companies or any online book retailer. To record his industry musings and other areas of professional interest he maintains an active blog at www.frankbennett.co.uk and can be found on Twitter @fboncloud.
Frank holds the Financial Times Non-Executive Director Professional Diploma, is a member of the Institute of Directors, Ernst and Young Regional Independent Director Programme, KPMG Connect On Board and Financial Times Non-Executive Director Club. He is a mentor to young entrepreneurs building digital businesses and investor in those businesses and an advisor on the FounderDating network.
---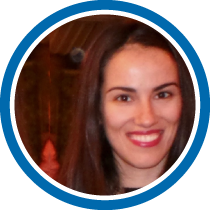 Marina Bregkou
Senior Researcher at Cloud Security Alliance
Marina Bregkou is a Senior Researcher at Cloud Security Alliance. She supports CSA's research contributions in national and EU funded projects as well as in cross-industry European R&D initiatives. She obtains an MSc in Information Systems and a BSc in Informatics and Telecommunications from the University of Athens.
Before joining CSA she has also worked in the education system for the training of adults above 40 in computer science. Her professional and scientific interests, among others, include security and privacy in the cloud, embedded systems and distributed applications.
---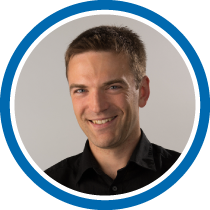 MSc. Aleš Černivec
CSO at XLAB d.o.o
Aleš Černivec has worked as a researcher and a project manager. Currently, as a CSO, his main focus are activities related to company's implementation of ISO 27001 and company-wide GDPR compliance. In the last couple of years, he has been involved in plethora of EU and commercial research and innovation projects related to cyber security and cloud computing. Moreover, he has been XLAB's team lead in the most recent FP7 and H2020 projects related to cyber security: most current projects are FORTIKA and WISER.
He has contributed to national projects related to open data, cloud computing security, IoT platforms and monitoring of energy efficiency in industry. His primary interest is computer security, his interests encompass number of security-related problems: mobile security, federated identity management, authentication and authorization frameworks, botnet detection, data sharing and safeguard privacy in the context of mass data handling. Moreover, he has a good insight into cloud related technologies (hypervisors, IaaS frameworks such as OpenStack and OpenNebula) due to deployments of the infrastructures for commercial clients.
---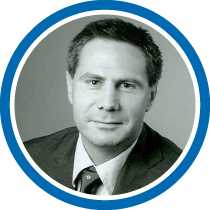 Bruno Chenard
Programme Manager Innovation at CEN and CENELEC
Chenard Bruno he has been Project Officer at European Commission. He managed the implementation of Security Research projects within the 7th Framework Programme and H2020 for Research and Technological Development with the objective to increase the security of European citizens and to enhance the competitiveness of the European Security industry. He also contributed to the definition of the security related policies and in particular to standardisation activities.
---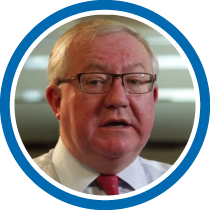 Derek Cockerton
Director ESI and Cloud EMEA at Dell EMC
Derek has been expanding the Dell DSS team reach and growing the Hybrid Cloud business in Europe faster than the market at Dell EMC, since February 2016.  
Prior to Dell EMC, Derek worked at HPE for 13 years in various roles, including Director of HP Helion and Director of Converged Cloud. 
---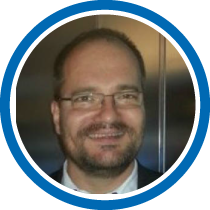 Michel Drescher
Cloud Computing Standards Specialist at Oxford e-Research Centre
Michel Drescher currently holds two positions as Founder and Director of Cloud Consult Ltd., and as Cloud Computing Standards Specialist of Oxford e-Research Centre at the University of Oxford. Working for the University Oxford, he drives the standardisation of Cloud Computing services in Europe and world-wide, working with the European Commission, OASIS, IEEE, ETSI, OGF, SNIA and other organisations in this field; while managing Cloud Consult Ltd.
Michel provides software engineering consultancy and support for Cloud service providers, supports Cloud service consumers in selecting appropriate Cloud services, and spearheads research and innovation consortium building within Europe.
---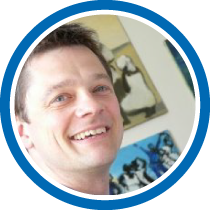 Nicholas Ferguson
Project Manager at Trust-IT Services
Nicholas Ferguson, Digital Communications Strategist and Project Manager, is the coordinator of the CloudWATCH2 and Cyberwatching.eu projects. He excels in building and promoting innovative tools and services in the cybersecurity and cloud computing landscapes. His work focuses on raising awareness of ICT tools and services adoption in the private, especially SMEs and public sectors and the adoption of standards.
Since its launch in 2009, Nicholas manages the Cloudscape Series, www.cloudscapeseries.eu which has grown from a funded initiative by the EC to becoming a self-sustaining event attracting international thought leaders in the cloud space in Europe and in Brazil.
---
Nicola Franchetto
Senior Associate at ICT Legal Consulting (ICTLC)
Nicola Franchetto is a qualified ICT, Privacy and Data Protection lawyer. He obtained his LL.M (Master of Laws) cum laude in Information Technology and Intellectual Property at the Institute for Legal Informatics (IRI) (University of Hannover) (DE). Franchetto poses a very strong expertise on Data Security and Information Technology, effectively he operates in ICTLC as man in the middle between the legal and the IT practical aspects related to personal data processing. Cloud computing, Big Data, Analytics and Internet of Things are areas in which he has developed significant experience. He is also Fellow of the European Privacy Association (Brussels) and the Italian Institute for Privacy (Rome).
---
James Mitchell
Co-Founder and CEO at Strategic Blue
James Mitchell is the CEO of Strategic Blue, a financial cloud brokerage firm offering for cloud computing, financial and analytical services more commonly seen in the commoditized utilities markets. For the past six years, Dr. Mitchell has been pioneering various financial cloud brokerage concepts that are now gaining widespread acceptance and adoption based on his background as an originator of structured physical commodity transactions at Morgan Stanley.
Featured in books and reports as the leading authority on how the IT market will change because of the move to a utility (or "cloud") delivery model, he is a frequent speaker at events and has made successful predictions about how the cloud market will develop over the next five years. Dr. Mitchell correctly predicted the price coupling currently observed in the cloud IaaS market. His expertise in the pricing of pseudo-commodities is highly relevant for any organization looking to buy, sell, resell, or trade cloud services at scale.
---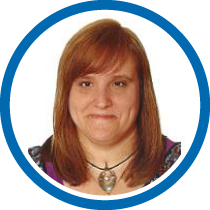 Leire Orue-Echevarria Arrieta
Project Manager (Cloud Technologies) at Tecnalia
Computer Engineer professional with a strong background in Economics. More than 15 years of experience in the whole software lifecycle. Leire started working at TECNALIA in 2008 where she is currently Project Manager and leads the team of "Cloud Technologies".
Tecnalia serves as technical coordinator and work package leader in major EU projects like McLoud and ARTIST. These projects include safety aspects (federated identity, federated authentication and authorization in distributed environments) and privacy in the area of cloud computing.
---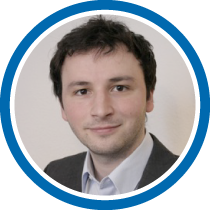 Alexandru Stan
Innovation Manager at IN2
Alexandru Stan is managing innovation at IN2. He is leading the research and innovation projects of the company, working in European R&D since 2007. He was involved in over 10 EU-funded projects and regularly acts as programme committee member for international conferences.
Alexandru holds a MSc in Software Systems Engineering from the RWTH Aachen, and a BSc in Electrical Engineering and Computer Science from Jacobs University Bremen.
---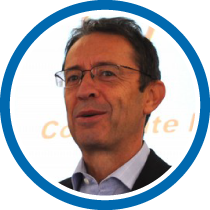 Cedric Thomas
CEO at OW2
An IT industry veteran with over thirty years of experience in strategic and marketing consulting for the ICT industry, Cedric has masterminded the launch of the OW2 Consortium. Previously, as both an investor and a consultant with FronTier Associates, the consulting company he founded in 1997, he actively took part in three IPOs, contributed to the launch of several technology start-ups, helped establish a start-up incubator in Paris and set up technology firms in Boston and the San Francisco Bay Area.
Before that, he was VP and Research Director at PAC, an independent provider of consultancy and marketing studies for the IT industry where he established successful research programs in Open Systems, IT spending and Outsourcing.
---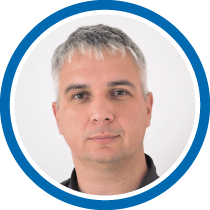 Anton Ujčič
Head of Enterprise System Management Department at Ministry of Public Administration (Slovenia)
Anton Ujčič finished postgradued studies in the filed of Organisation and Managment of IT Systems. In the field of Information Security he worked from 2004, mainly in Public Agencies. He was also involved in many QMS project in public sector as a project leader.
In 2014 he joined the Ministry of Public Administration, IT Services Direcorate, where he works in information security field, compliance, standardisation and certification shemes.
---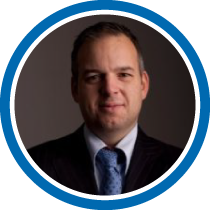 Marco van den Akker
Cloud Evangelist
Marco van den Akker is the Cloud Evangelist, where he provides cloud computing expertise acting as rainmaker to reach out for new business partners and innovating markets.
As entrepreneur, Marco was involved in several cloud centralized companies, among the first to offer a self-service infrastructure as a service (IaaS) platform at 123Cloud. With a clear sight on innovations, disruptive trends. With a big bluff and courage and an open mind and out-of-the-box thinking he connects business models, people and innovation together.
As active communicator Marco is an expert commentator, contributor and writer for a variety of IT and business publications, writes about the future media, technology and cloud computing trends.
---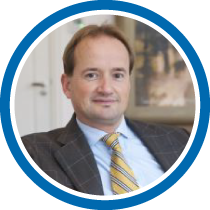 Arthur van der Wees
Managing Director of Arthur's Legal
He is senior lawyer, technologist, entrepreneur, standardisation expert, investor and frequent speaker worldwide, who has in-depth experience and is well-connected in the world of technology, finance, energy, data and global business.
He is co-founder of CloudQuadrants on the maturity of cloud offerings, the Cyberchess Institute that landscapes the real-life cybersecurity arena, the Cyber Trust Institute that sets trust trajectories and orbital requirements and parameters for technology-as-a-service and the Institute for Next Generation Compliance that promotes the restructuring and automation of compliance and related procurement. One of his other ventures is Zapplied Platform, based in Amsterdam and New York, which combines cloud technology and artificial intelligence with document and deal automation and social collaboration.
---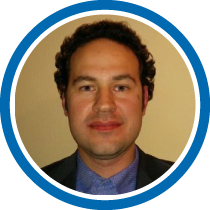 Alejandro Varas Gálvez
Virtual Research Environment for Smart Cities at CITIC
Alejandro Varas is a Telecommunication Engineer from the University of Málaga. In CITIC he has been involved in various European projects, participating in the preparation of the proposals and in the implementation of the projects.
He is also advisor to the EBTs in an accelerator/incubator program at CITIC in matters like IPR, R&D activities, innovation plans and exploitation of products. Moreover, he is in charge of a Big Data tool focused on the Smart City created by CITIC aimed at helping SMEs and entrepreneurs to close the gap between the development and commercialisation.
---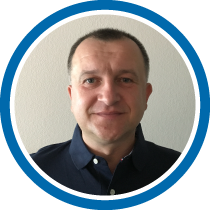 Roman Tuchyna
Microsoft
Roman Tuchyna spent major part of his career as a solution architect and consultant for IT and security processes and implementing ITSM solutions in Central – Eastern Europe, Middle East and Africa for HP and CA Technologies.
He recently works for Microsoft as a Technology Strategist where he drives adoption of public cloud and cyber security technologies. He represents IT Association of Slovakia where he acts as head of cyber security working group, supporting development of action plan and strategy of Slovak Government for Government Cloud and Cyber Security.
---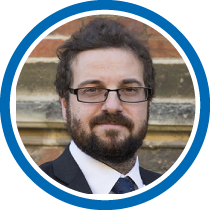 David Wallom
Associate Professor and Associate Director - Innovation at Oxford e-Research Centre
Prof David Wallom is Associate Professor and Associate Director – Innovation of the Oxford e-Research Centre, where he leads two separate research groups Energy and Environmental ICT and Advanced e-infrastructure and Cloud Computing. He has led over 50 research projects in areas such as Cloud utilisation, Smart Energy Grids, Research data management, Green IT, ICT security and institutional repositories. He is a member of the GCHQ recognized Academic Centre of Excellence in Cyber Security and the UK Space Agency Ground segment Advisory Group.
He is the academic Board Member of the HEFCE Institute for Environmental Analytics, Chair of the Scientific Advisory Board for the Norweigan Information for Action e-Science Centre and a member of the SAB for the NEGI Tools for Investigating Climate Change at High Northern Latitudes (eSTICC) and Ensemble-based Methods for Environmental Monitoring and Prediction (EmblA) centres.
He is also Co-Editor in Chief of the Elsevier journal SoftwareX.
---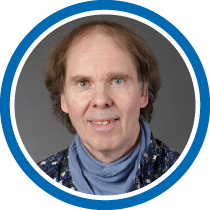 Wolfgang Ziegler
Senior researcher at the Fraunhofer Institute SCAI
Wolfgang Ziegler is Head of Grid and Cloud Middleware Research Group at the Fraunhofer Institute SCAI. His research areas are Grid and Cloud Computing with a focus on resource management, scheduling, data protection and data security. He is involved in the cloud research projects Cloud4Health, OPTIMIS and FORTISSIMO. He is leading the development of elasticLM, a solution for software licensing and license management in distributed computing environments such as Grids and Clouds.
---