Speakers and roundtable participants.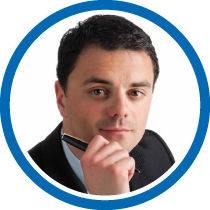 Paolo Balboni
Founding Partner at ICT Legal Consulting and President of the European Privacy Association
Paolo Balboni (Ph.D.) is a top tier European ICT, Privacy and Data Protection lawyer and serves as Data Protection Officer (DPO) for multinational companies. Dr. Balboni (qualified lawyer admitted to the Milan Bar) is a Founding Partner of ICT Legal Consulting (ICTLC), a law firm with offices in Milan, Bologna, Rome, an International Desk in Amsterdam, and multiple Partner Law Firms around the world.
He is the Co-Chair of the CSA Privacy Level Agreement Working Group, President of the European Privacy Association based in Brussels and the Cloud Computing Sector Director and Responsible for Foreign Affairs at the Italian Institute for Privacy based in Rome.
---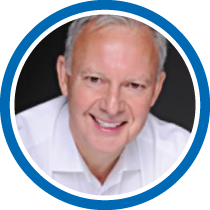 Frank Bennett
Deputy Chair, Cloud Industry Forum
Frank is a Consultant to IT and Telco companies that go-to-market with partners. He has advised a range of actors in the supply chain including Microsoft, Google, IBM, Avaya, Verizon, Intel, Avnet, VMware, Citrix, TechData, CommVault to name a few. He is a member of the Cloud Industry Forum Governance Board and previously served on the boards of EuroCloud UK and Citizens Advice Bureau.
He has authored books for both Microsoft and Google that can be found in the partner portals of these companies or any online book retailer. To record his industry musings and other areas of professional interest he maintains an active blog at www.frankbennett.co.uk and can be found on Twitter @fboncloud.
Frank holds the Financial Times Non-Executive Director Professional Diploma, is a member of the Institute of Directors, Ernst and Young Regional Independent Director Programme, KPMG Connect On Board and Financial Times Non-Executive Director Club. He is a mentor to young entrepreneurs building digital businesses and investor in those businesses and an advisor on the FounderDating network.
---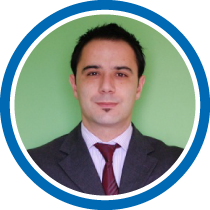 Daniele Catteddu
Chief Technology Officer at Cloud Security Alliance
Daniele Catteddu is an information security and risk management practitioner, technologies expert and privacy evangelist with over 15 of experience. He worked in several senior roles both in the private and public sector. He is member of various national and international security expert groups and committees on cyber-security and privacy, keynote speaker at several conferences and author of numerous studies and papers on risk management, cyber security and privacy.
Currently he is the Chief Technology Officer, at Cloud Security Alliance, where he is responsible to drive, on a global scale, the adoption of the technology strategy roadmap within key CSA lines of business: Research, Membership Services, Standards, Education and Products. Daniele leads the product management for CSA and chairs the Futures Advisory Committee.
Mr Catteddu is the co-founder and executive of the CSA Open Certification Framework / STAR Program. Moreover he leads definition and implementation of the CSA research agenda in Europe and manages the relations with European public institutions and is member of the CSA International Standardization Council.
He has been recently appointed as Member of the Policy and Scientific Committee of the European Privacy Association.
---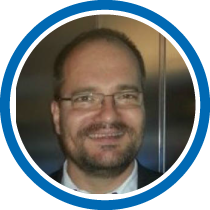 Michel Drescher
Cloud Computing Standards Specialist at Oxford e-Research Centre
Michel Drescher currently holds two positions as Founder and Director of Cloud Consult Ltd., and as Cloud Computing Standards Specialist of Oxford e-Research Centre at the University of Oxford. Working for the University Oxford, he drives the standardisation of Cloud Computing services in Europe and world-wide, working with the European Commission, OASIS, IEEE, ETSI, OGF, SNIA and other organisations in this field; while managing Cloud Consult Ltd.
Michel provides software engineering consultancy and support for Cloud service providers, supports Cloud service consumers in selecting appropriate Cloud services, and spearheads research and innovation consortium building within Europe.
---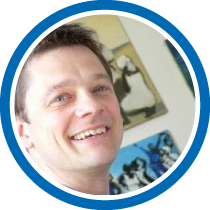 Nicholas Ferguson
Project Managaer at Trust-IT Services
Nicholas Ferguson, Digital Communications Strategist and Project Manager, is the coordinator of the CloudWATCH2 and Cyberwatching.eu projects. He excels in building and promoting innovative tools and services in the cybersecurity and cloud computing landscapes. His work focuses on raising awareness of ICT tools and services adoption in the private, especially SMEs and public sectors and the adoption of standards.
Since its launch in 2009, Nicholas manages the Cloudscape Series, www.cloudscapeseries.eu which has grown from a funded initiative by the EC to becoming a self-sustaining event attracting international thought leaders in the cloud space in Europe and in Brazil.
---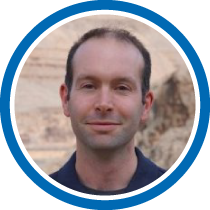 James Mitchell
Co-Founder and CEO at Strategic Blue
James Mitchell is the CEO of Strategic Blue, a financial cloud brokerage firm offering for cloud computing, financial and analytical services more commonly seen in the commoditized utilities markets. For the past six years, Dr. Mitchell has been pioneering various financial cloud brokerage concepts that are now gaining widespread acceptance and adoption based on his background as an originator of structured physical commodity transactions at Morgan Stanley.
Featured in books and reports as the leading authority on how the IT market will change because of the move to a utility (or "cloud") delivery model, he is a frequent speaker at events and has made successful predictions about how the cloud market will develop over the next five years. Dr. Mitchell correctly predicted the price coupling currently observed in the cloud IaaS market. His expertise in the pricing of pseudo-commodities is highly relevant for any organization looking to buy, sell, resell, or trade cloud services at scale.
---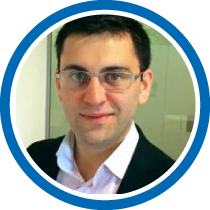 Frank Khan Sullivan
VP Marketing at Strategic Blue
Frank Khan Sullivan is the VP Marketing of Strategic Blue. His work focuses on increasing the understanding of financial brokerage concepts in the cloud computing market. He helps large organizations understand the value of adopting cloud computing and applying advanced price analysis techniques to find cost savings and efficiencies.
Before joining Strategic Blue, Mr. Sullivan worked with leading technology companies in the software and cloud computing industry. He is based in London, UK, and can be reached at frank at strategic-blue.com.
---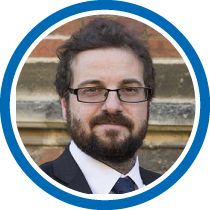 David Wallom
Associate Professor and Associate Director - Innovation at Oxford e-Research Centre
Prof David Wallom is Associate Professor and Associate Director – Innovation of the Oxford e-Research Centre, where he leads two separate research groups Energy and Environmental ICT and Advanced e-infrastructure and Cloud Computing. He has led over 50 research projects in areas such as Cloud utilisation, Smart Energy Grids, Research data management, Green IT, ICT security and institutional repositories. He is a member of the GCHQ recognized Academic Centre of Excellence in Cyber Security and the UK Space Agency Ground segment Advisory Group.
He is the academic Board Member of the HEFCE Institute for Environmental Analytics, Chair of the Scientific Advisory Board for the Norweigan Information for Action e-Science Centre and a member of the SAB for the NEGI Tools for Investigating Climate Change at High Northern Latitudes (eSTICC) and Ensemble-based Methods for Environmental Monitoring and Prediction (EmblA) centres.
He is also Co-Editor in Chief of the Elsevier journal SoftwareX.