About Cloud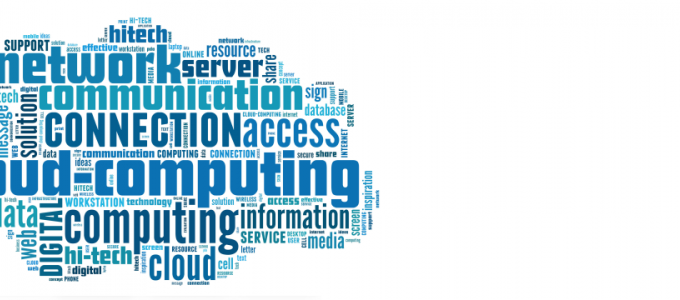 Cloud computing is a model for enabling ubiquitous, convenient, on-demand network access to a shared pool of configurable computing resources (e.g. networks, servers, storage, applications and services) that can be rapidly provisioned and released with minimal management effort or service provider interaction, according to a widely accepted definition of the US National Institute for Standards and Technology (NIST).
The most substantial economic impact of cloud technology could come in the cost savings and increased competitiveness of IT services available to public and private organisations, as well as opportunities leading to new services. Because of demand aggregation, bulk purchasing of power and hardware, and reduced per-unit labour costs cloud providers can make substantial savings on their running costs, and pass these on to their customers. Businesses can use cloud technologies for IT provision, thereby using equipment better, being more flexible, being faster, and having less capital expenditure. For consumers, cloud technologies are making information and online content more accessible and more interactive.
The main types of cloud are public clouds, private clouds, and hybrid clouds; the main types of services offered by such clouds are Software as a Service (SaaS), Platform as a Service (PaaS) and Infrastructure as a Service (IaaS). Such cloud services can be provided from data centres located anywhere in the world, which has significant policy implications.
The cloud is used differently by different users: consumers typically use it for email, file storage, content and information sharing, payment services and music and video streaming. Businesses use it mainly for basic office tools, collaboration, project management, and the design of custom applications. Administrations use the cloud in largely the same ways as businesses, in addition to innovating in the quality of services they provide to citizens through e-government solutions.
Cloud computing is one of the strategic digital technologies considered important enablers for productivity and better services. The European Commission's main innovation policy is the "broad-based innovation strategy for the EU".
Source: 'Fielder A., Brown I., Weber V. and McSpedden-Brown N., Cloud computing, Study prepared for the European Parliament's Committee on Internal Market and Consumer Protection, 2012, www.europarl.europa.eu/RegData/etudes/etudes/join/2012/475104/IPOL-IMCO_ET%282012%29475104_EN.pdf'