Cloud Standards - Ready for Prime-time (part 1)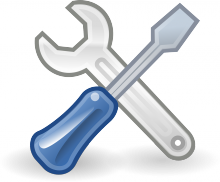 Cloud computing will not reach its full potential without fully developed and stable management and context standards. Customers indeed expect freedom of choice, increased control and interoperability, as a tool for fair competition and unfettered innovation. Effective interoperability demands common technical and legal parameters, which are related to open standards and governance. This CloudWATCH webinar provides user experience on standards-based interoperability, it will see authors and users of standards already implemented in EGI Federated Cloud come to learn from each other's experience and to showcase benefits and best-practices.
If you are using a cloud standard or would like to, we want to hear why, if the benefits as you expected, and what pitfalls or moments of enlightenment have you had.
Moderator:
Michel Drescher, Technical Manager, EGI & CloudWATCH
Speakers:
Alan Sill, VP Standards, OGF & Texas Tech University
OCCI - the Open Cloud Computing Interface – flexible, portable, interoperable, extensible and innovative.
David Wallom, Associate Professor at Oxford e-Research Centre
EGI Federated Cloud - a seamless grid of academic private clouds and virtualised resources, built around open standards and focusing on the requirements of the scientific community.
Find the speakers presentation below.
On 30 June, 14:00 CEST will take place part 2 of the webinar covering: