CloudWATCH: From project objectives to Cloud interoperability, or: How to quickly group and classify vast numbers of projects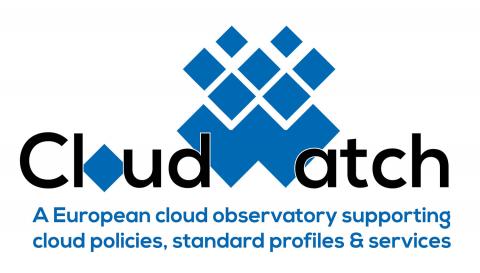 Cloudscape Brazil 2015 Position Paper - 
CloudWATCH: 
From project objectives to Cloud interoperability, or: How to quickly group and classify vast numbers of projects
Federated cloud infrastructures for research and science - applications addressing societal challenges, big data value, open standards.
Who benefits and how
The methodology addresses the challenge of quickly and effectively assessing a large and complex landscape of activities and quickly finding structural patterns in that landscape. Typical beneficiaries of such methodology are many fold:
Funding agencies that need to make an informed decision whether to fund a certain project or not: The methodology can assist and provide some of the much needed information. 
Cloud service providers can use the methodology to determine which of their potential customers align well with their own priorities, and are thus good candidates for converting an initial contact to a paying customer - it saves time and effort in selecting the best opportunities. 
Cloud research projects can use the methodology to determine which other projects to contact and discuss overlapping interested to make the most out of the taxpayers' money that fund their activities. 
Cloud Standards Setting Organisations can use the methodology to quickly assess how to compose or facilitate the composition of a Working Group to stay focused on their ultimate goal.
Spotlight
The EC FP7 supported CloudWATCH project, as part of its work programme, was required to reach out and create a community from a large number of projects with multiple stakeholder groups in the Cloud computing landscape (whether EC-funded or not). The aim was to gather relevant information about their priorities and objectives in Cloud computing, and to turn that information into a profile of relevant standards. Relatively quickly, the partners discovered that this would be impossible to reach with the then available tools and methodologies. 
In addressing this problem, CloudWATCH broke down this process into three major methodologies that are reliable and repeatable.
The first methodology includes a phase of input data gathering, where stakeholders scored their project objectives on a numeric scale against a set of Cloud characteristics as defined within the NIST model of cloud computing. 
That raw material was then analysed and processed by combining several well-known and accepted statistical methods for data analysis. The outcome provides a fast and efficient grouping of projects with sufficient overlap in priorities and objectives, showing where the projects analysed sit in the landscape, highlighting the characteristics important to them, as well as showing technically synergistic clusters of projects that will allow for quicker establishment of communications between projects who are technically aligned. 
The second methodology takes these groupings further by applying Cloud computing architecture elements to these groupings, mapping candidate standards into it, and finally crystallise the results into "straw-man" documents that facilitate discussion among grouped projects for a common approach on interpreting and implementing affected standards, and thus, eventually achieve interoperability. 
Finally, the last element in this approach is to validate the available solutions post-implementation and apply software testing and quality assurance procedures to it, in collaboration with other Cloud interoperability projects and activities, such as the Cloud Interoperability plugfest initiative led and organised regularly by OGF representatives. 
The CloudWATCH2 project (funded by the EC H2020 programme) will continue the work of the initial CloudWATCH project in further refining the methodologies, and promote their uptake and collaboration on all its aspects with international partners, following IEEE P2301 lead in this field.
Author(s): Michel Drescher, Neil Caithness & David Wallom