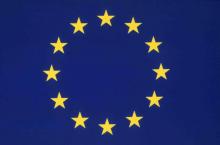 Event Date:
Wednesday, 12 March, 2014 - 10:30
12-13 March 2014, Brussels, Belgium
Venue: DG CONNECT Building, Avenue de Beaulieu, 25, Brussels
Room: BU25 0/S1
The aim of this concertation meeting is to promote collaboration and exchange among the projects to:
Learn about the latest activities of all active projects of Unit E2 (calls 5, 8 & 10, CIP and EU-Japan).
Network and discover partners from different consortia.
Present your ideas, discuss them with others.
Understand the fundamental changes from FP7 to H2020 and explore new opportunities arising from it.
Agenda
The agenda is available here. The exchange of knowledge and ideas will take place through a mix of presentations, interactive discussions, breakout and brainstorming sessions, as well as position papers, demos and networking activities. Demos will be on display during all the networking sessions and indicated in a dedicated agenda. In order to facilitate discussions, each project will be requested to familiarise themselves with projects presenting in the same breakout session.
Project Representatives
All project representatives will need to register for the meeting on www.cloudwatchhub.eu.
Projects funded under Unit E2 Calls, 5 (still active),  8 and 10, Call EU-Japan are to bring two representatives:
One rep with technological expertise.
One representative with expertise in business models & sustainability. Possibly this could be an end-user able to discuss expected benefits and plans for uptake.
Follow us: #CloudWatchHUB, #CnectCloud, CloudWATCH LinkedIn group
Position papers provided by all projects
A Position Paper Booklet (online and distributed at the event) will include a paper from each project covering: Focus Area, Relevance to the EC Cloud Computing Strategy, Relevant Standards for Interoperability and Portability and Plans for Sustainability and Business Models.