Domino's Pizza planning to move web services to the cloud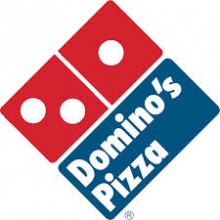 Trending May 2013 - The IT team at Domino's Pizza has been using open source cloud services for testing and developing applications for around 12 months. It is now looking to move other critical workloads, such as web services, to the cloud infrastructure.
"Cloud is an important technology, but we wanted to build our experience and understanding of it in a low-risk way. It was a good way to test cloud computing technology, its flexibility and scalability,"said IT director Colin Rees.
Benefits include on-demand capacity and cost savings, using the cloud for peak loads during weekends and promotional offers, thus avoiding under-utilisation of the IT infrastructure. The company's cloud strategy is to move 10% of applications and workloads to the cloud, build up experience and move some more.
The flexibility and cost savings means the company could ultimately move as much as 80% of its total workloads to the cloud, including business critical apps and mobile workloads but through a stepwise process. The pizza delivery chain will continue using Rackspace's open source Infrastructure-as-a-Service (IaaS) and Platform-as-a-Service (PaaS) to migrate workloads more easily without the need for separate vendors. By shifting more of its workloads to its two datacentres, it will make them both primary and active. But cloud computing is only one aspect of Domino Pizza's IT strategy.
It also plans to launch a lot more mobile offerings and support expansion to Germany and Switzerland. It offers free ordering apps for iPhone, iPad, Android devices and Windows 8 devices. The new iPad app allows users to design and make their own pizza with a visual pizza builder called "Pizza Chef" and receive deals and orders while making the order.