Measuring the economic impact of cloud computing - Deloitte's survey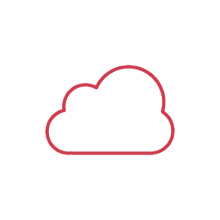 The emergence of cloud computing technologies has presented many important opportunities for both the use of IT in businesses and government (as well as individual consumers) and for the European economy (positive contribution to GDP, job creation and employment). However, barriers exist that limit the widespread adoption of cloud computing and thus the full realisation of those benefits. Barriers extend to several issues, from legal jurisdiction and data location, security and data protection and trust, data portability and technology transparency and control to awareness of the business case for cloud computing technology and infrastructural/industrial policy issues.
 
European Commission has recognised this and has already taken action on a series of issues as a way to unleash the potential of cloud computing in Europe, via specific measures under the European Cloud Strategy and under the European Cloud Partnership. Additional measures will be taken as part of the Digital Single Market Strategy.
Why participate?
This survey is launched in the context of a study carried out by Deloitte for the European Commission to measure the economic impact of cloud computing in Europe (SMART 2014/0031). Your participation is important to both the European Commission and the study team.
Your input will be key to ensure that we capture the relevance and impact of EU measures for all key stakeholders involved.
Participating in the survey provides the possibility to contribute directly to the elaboration of policy to the evaluation and to provide relevant inputs to the policy-making process. In addition, stakeholders participating will be invited to the webinars and the open workshop to be organised in the next months as part of the study activities.
Filling out the survey will take you about 15 – 20 minutes.
You can access the survey here:
·         Cloud Providers' survey: https://www.surveymonkey.com/s/8XP85LK 
 
·         Cloud Professional users' survey: https://www.surveymonkey.com/s/8KLNBLN
Participating to the survey will give you the opportunity to be directly involved in the European policy-making process and to be invited to the webinars and the open workshop to be organised in the next months as part of the study activities.
 
In addition, the survey gives you the possibility to be contacted by the study team for an in-depth interview.
The survey will be anonymous, and data will not be used for purposes other than those of the study.
Feel free to forward this email to contacts in your network who could be interested in participating.
 
The deadline for completion of the survey is Friday 19th of June 2015.
 
Thank you in advance for your cooperation, should you have any questions, please do not hesitate to our study team at the following address: BEcloudcomputingEU@deloitte.com