MobiCloud and TBAK user-centric agile project delivery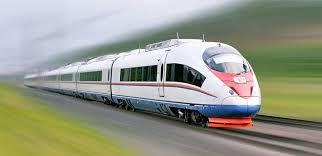 TBAK is a Swedish rail operator that wanted to take full advantage of mobility to increase efficiency and reduce costs. MobiCloud enabled TKAB to use the cloud and build cross-platform and context capabilities.
For the TBAK software engineering project, Appear implemented an agile based development and project approach. The project used Agile and SCRUM methodologies to ensure the strong involvement of TBAK, especially the operator's end users as the main stakeholders in the project. For a non-techie, SCRUM is a simple set of roles, responsibilities, and meetings that never change. Scrum is part of the Agile movement. Agile is a response to the failure of the dominant software development project management paradigms. 
From the very beginning, TBAK gave priority to its front-line workers as the end-users of the finished service: "super users". TBAK ensured they were involved in every stage: specifications, iterative reviews of user experience (UX) designs, user interface (UI) designs and final implementation. By involving them early and throughout the project, risks were effectively migrated and hurdles and obstacles typically experienced in the delivery phase avoided.
The Super Users, through a train-the-trainer approach, ensured that the rest of the workforce could use the applications at roll out.
The 3 C revolution enabled by MobiCloud
MobiCloud gave TBAK the cloud, cross-platform and context capabilities it needed to take full advantage of smartphones, increasing efficiency and reducing costs in the process. 
Cross platform: TBAK uses the standard Appear IQ framework to build applications once and run them on multiple device types. 
Cloud mobility platform: Appear's AIQ platform is cloud-based and available on-demand for mobile users, so TBAK did not have to deal with the complexity of setting up, scaling or up managing the system.
Context: The design of the AIQ platform ensures that the context of employees is core to the application workflow. This means the right employee gets the right information at the right time. The Corporate App Store assigns employees the right suite of applications for their job role. 
Source: MobiCloud (the mobile cloud infrastructure deployment programme) received funding from the European Commission under the ICT Policy Support Programme (PSP) Competitiveness and Innovation framework programme (CIP).
Related articles: Swedish rail operator upgrades mobile solution with MobiCloud