Peterborough City Council Cloud First Strategy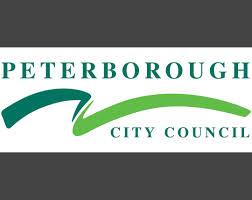 Peterborough City Council is adopting a cloud first strategy to help tackle one of the biggest challenges facing the public sector today - huge budget cuts. 
The City Council is facing a budget cut of £25 million this year and around £15 million next year. The "cloud first" strategy is helping not just to reduce costs but gain other types of efficiencies like 
increased productivity and faster service delivery.
When it comes to cost saving, it's the overall council budget they look at, especially departments with the biggest costs like the adult social services department, even if their IT budget goes up a bit, the important thing is that their overall budget goes down. The strategy is all about configuring better systems and services and integrating them. This also means it's easier to spot related issues, such as housing and environmental cause and effect. 
A practical example is a social worker getting access to a citizen's entire records electronically and sharing the case notes more easily and quickly. 
Peterborough also aims to be an environmental capital. It is deploying weather stations in local schools so kids get more interested in environmental issues by using rain sensors and identifying micro climate patterns with local tech firms offering services helping to match data also collected by the council.
Solution provider: Force.com platform as part of its SaaS strategy, AWS virtual machines and Box for Storage. 
Disclaimer: The purpose of this article is to show how public sector organisations are benefitting from the cloud, helping others to identify similar requirements. References to cloud service providers or the customer do not constitute an endorsement.