U-QASAR – Universal quality assurance and control services for Internet applications with volatile requirements and contexts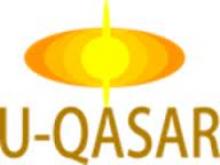 Focus: Creating a flexible Quality Assurance, Control and Methodology to measure the quality of Internet-related software development projects and their resulting products. The methodology will be supported by an Internet solution composed of several knowledge services based on open standards capable of detecting changes in the scope and requirements of an Internet application, or changes in its development. Providing an adequate set of assessments to deliver an accurate measurement of the quality for the process and product at any time.
Coordinator: Innopole SL, Spain
Partnership: Aalto University, Finland; Contact Software GmBH, Germany; Intrasoft International S.A., Luxembourg; Vaibmu Oy, Finland; SINTEF, Norway; Métodos y Tecnología y Procesos SL, Spain; Institut für angewandte Systemtechnik Bremen, GmBH, Germany
Use cases: Two real business cases representative of different paradigms and development environments will be used to validate the U-QASAR approach.
Impact: Exploring a major challenge for software development – how software development companies of any size, large or small, incorporate quality into the entire software development cycle in a fast, easy and low cost way. In other words, it will seek to address how Quality Management processes incorporate special needs and requirements of actual software developers in a globalised playground, where distributed teams and infrastructures are becoming a trend. Demonstrating validity through two real-world business cases.
Funding: European Commission, DG CNECT, Software & Services, Cloud, 7th Framework Programme, FP7-ICT Call 10.
Position Paper: http://www.cloudwatchhub.eu/concertation-position-papers/uqasar-universal-quality-assurance-control-services-internet
Website: www.uqasar.eu